Small Business Charter appoints Cobra Beer founder, Lord Bilimoria as new patron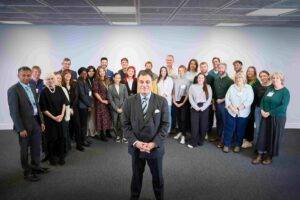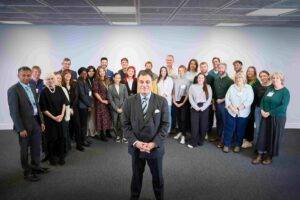 Lord Karan Bilimoria CBE DL has been appointed patron of the Small Business Charter – the mark of excellence for business schools that excel in supporting small businesses, entrepreneurs, and local economic growth.
He has used the appointment to urge UK business schools and government to build on their collaboration to help the economy "go for growth."
Lord Bilimoria is a cross bench peer, the founder of Cobra Beer, Chairman of the Cobra Beer Partnership, a joint venture with Molson Coors, and the founding Chair of the UK India Business Council.
He is a long-standing supporter of business schools and universities, having studied at Cranfield School of Management, London Business School and Harvard Business School, and is currently Chancellor of the University of Birmingham and Ambassador for Cambridge Judge Business School.
The Small Business Charter – which was developed by the late Lord Young of Graffham, the Department for Business, Innovation and Skills and the Chartered Association of Business Schools – is a national accreditation currently held by 66 business schools across the UK and Ireland. Since its inception in 2015, the Small Business Charter has delivered a number of business support programmes for the Government including Business Basics, the Small Business Leadership Programme and, most recently, the Help to Grow: Management Course.
The Small Business Charter accreditation acts as a catalyst for growth by connecting locally based, world-class business schools with small businesses, government and local economic stakeholders. In his role as patron, Lord Bilimoria will oversee the Small Business Charter as it continues to deliver one of its flagship programmes, the Help to Grow: Management Course.
The 12-week programme is a collaboration between Small Business Charter accredited business schools and the Government; designed to increase productivity and drive economic growth through high-quality management and leadership training. In its first two years, it has benefitted 5,500 SMEs.
In a nationwide evaluation of the Help to Grow: Management Course, undertaken by Ipsos, 91% of participants reported greater confidence in leading and managing their business, 90% felt more aware of the factors that would drive productivity, and 85% left with a better understanding for how best to innovate their business model.
Lord Bilimoria's appointment was announced at London South Bank University Business School where he was introduced to the school's latest cohort of small business leaders on the Help to Grow: Management Course.
Lord Karan Bilimoria CBE, DL, said: "Our business schools can help the UK go for growth. It's why I am honoured to have been appointed as the patron of the Small Business Charter at such an important time for small businesses, who are the beating heart of our economy.
It's a particular privilege for me to follow Lord Young of Graffham who was not only a wonderful friend but a true hero of mine and an absolute legend.
"The Help to Grow: Management Course, and the Small Business Leadership Programme before it, are just two examples of the immense capability of the Small Business Charter, and its accredited business schools, to equip small businesses and entrepreneurs to grow their businesses and power the economy. I look forward to working with our business schools to further advance their role as catalysts for growth and partners of government."
Michael Hayman MBE, Chair of the Small Business Charter, said: "The appointment of Lord Bilimoria as our new patron comes at a vital time. A prosperous society hinges on the success of more small businesses around the UK and our work helps more of those firms thrive. Lord Bilimoria builds on the phenomenal legacy of our founding patron, Lord Young of Graffham, and brings a formidable track record as a business leader and campaigner. He also shares the view that business schools are a catalyst for growth and have great ability to realise the huge economic potential in their localities and the nation at large."
Flora Hamilton, Executive Director of the Small Business Charter, and CEO of the Chartered Association of Business Schools, said: "We pride ourselves on creating the conditions that support entrepreneurs and small businesses to thrive in every corner of the UK and Ireland. The Small Business Charter acts as an engine for local and national economic growth through world-class management education and business support. We're thrilled to have Lord Bilimoria on board to support that mission at this critical time for small businesses."
Read more:
Small Business Charter appoints Cobra Beer founder, Lord Bilimoria as new patron