Data-Driven Resilience Report Highlights Rising Costs as Biggest Threat to Business Survival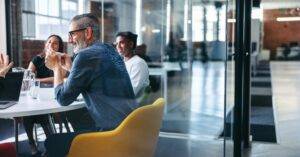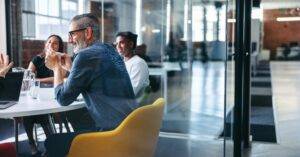 The latest Data-Driven Resilience Report from global data and analytics provider Dun & Bradstreet reveals the rising costs of doing business as the most significant threat to businesses' survival over the next 12 months.
The study, which surveyed over 3,000 business decision makers globally, highlights the role of data in making businesses both resilient to changing external risks and enabling them to identify new growth opportunities.
Whilst rising business costs was identified as a major threat by a third of those surveyed, this rose to 48% and 44% for those in retail, catering and leisure, and travel and transport sectors respectively. Worryingly, the report also revealed some serious concerns from businesses about their confidence in being able to adapt to these threats over the next 12 months at all, with as many as one in ten saying they were 'barely resilient' or 'not resilient at all'.
Critically, it has become clear that having access to the right data, and being able to use it effectively, is key to maintaining and improving business resilience. Over three-quarters of global business leaders believe that data will play a crucial role in helping their businesses navigate the turbulent times ahead.
With the rising cost of doing business top of mind for leaders, when asked how they anticipate increasing the quality of their data will have a positive impact on their organisations, the primary responses were increasing revenue, driving business growth, and improving customer service. However, over one-third of leaders report difficulties with achieving the true potential of their data, and almost a quarter aren't sure how to get the best out of their business data.
Surprisingly, many leaders seemingly do not consider mitigating risks and complying with regulations as a top priority for how quality data can positively impact their organisations. Business leaders are also not fully leveraging the positive impact that data can have on their understanding of their business and the broader landscape it operates within. A mere 14% of them have plans to utilise data for comprehending their business performance, and even fewer, just 8%, intend to employ data to gain insights into disruptions within their ecosystem.
These data blind spots underscore the urgency of raising awareness about these tools and the imperative for organisations to cultivate data-related practices and skills that empower them to unlock maximum value and build business resilience.
In last year's report, energy prices were highlighted as the biggest threat to business survival by 43% of those surveyed but this has dropped significantly, with just 33% of businesses globally now citing this as a key issue. However, there are some clear differences across markets with energy prices retaining their status as the top potential threat according to business leaders in major European markets such as Germany, Austria, the UK and Poland.
Commenting on the findings, Edgar Randall, Managing Director at Dun and Bradstreet UK&I, said: "Building business resilience goes beyond mere survival when times are tough. As underscored in our latest report, it involves harnessing high-quality and timely data, as well as the ability to use it effectively to uncover opportunities, assess risks, and swiftly adapt to the ever-evolving market landscape. In today's rapidly changing world, data-driven decision-making isn't an option; it's a necessity. Those who embrace this shift and combine global data with local expertise will not only survive but thrive, building resilience that extends far into the future."
Read more:
Data-Driven Resilience Report Highlights Rising Costs as Biggest Threat to Business Survival