Private equity firm in talks to buy collapsed startup Britishvolt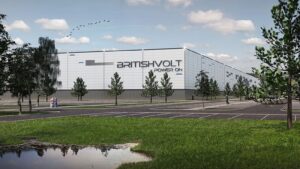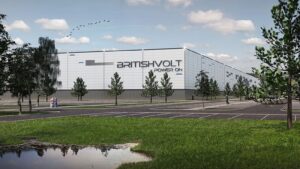 The private equity investor Greybull Capital is considering a bid for the collapsed battery startup Britishvolt, as administrators at EY try to push through a sale of the gigafactory project.
The investment firm was approached by EY because of its history in investing in distressed industrial companies, according to a person with knowledge of the talks.
Britishvolt collapsed a fortnight ago after it ran out of cash while trying to build one of the UK's biggest factories to produce batteries for electric cars. The project had a promise of £100m in funding from the UK government, but the startup spent heavily despite not finding car companies willing to make firm orders. It collapsed without construction ever properly starting, and with about £120m in debts.
A handful of Britishvolt managers have been kept on until a sale of what is left of the company, including ownership of a promising site near Blyth, Northumberland, is agreed.
The managers made a presentation to Greybull, which is considering whether to make a formal bid. It is understood that the talks are at a very early stage, although some of the assets on sale may be of interest to Greybull. The Financial Times first reported the talks with Greybull.
The private equity firm would be a controversial bidder for a project seen as important to the UK's industrial ambitions. Greybull is best known for taking over the company it renamed British Steel in 2016, only for it to collapse again in 2019, and for its purchase of the airline Monarch in 2014, before it, too, collapsed in 2017. Both bankruptcies ended up costing the UK government tens of millions of pounds.
Several companies are thought to be interested in either the site or the technology Britishvolt developed. Tata, the Indian conglomerate that owns Jaguar Land Rover, has considered purchasing the site. DeaLab, a little-known Indonesia-linked private equity firm, put in an offer for the company before it went into administration.
Recharge Industries, an Australian startup, has publicly expressed an interest in buying assets from the administration. The company, which is run by a 38-year-old former employee of the professional services firm PricewaterhouseCoopers, is trying to build a battery factory in Geelong, in southern Australia.
Read more:
Private equity firm in talks to buy collapsed startup Britishvolt