British Steel set to axe 800 workers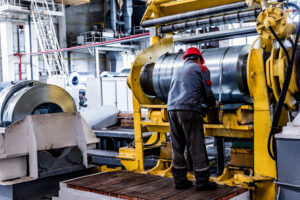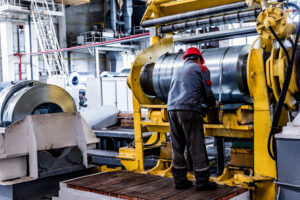 British Steel, the Chinese-owned operator of the giant Scunthorpe steelworks, is planning to lay off 800 workers, about a quarter of the workforce.
The news comes in the middle of negotiations between ministers and Jingye, the Chinese steel company that was gifted British Steel by the Official Receiver just before the economy locked down in 2020, in return for commitments to invest £1.2 billion.
These most recent negotiations since the turn of the year are for £300 million of state aid, an amount widely derided in the industry as a "sticking plaster" for a sector that knows it has to invest huge amounts to transition to lower emission production technologies.
Scunthorpe operates two blast furnaces, has two more redundant facilities on site, and is the second largest producer for the UK steel industry after Tata Steel's Port Talbot complex in south Wales.
British Steel Scunthorpe has become a political hot potato sitting as it does at the nexus of two key Conservative commitments to "level up" industrial regions with a green tech revolution of industry transitioning to net zero.
Steel is one of the most energy-intensive and high-emission of industries. But Scunthorpe plays a key role in Britain's right to call itself an industrialised nation making long product for the rail and construction industries.
British Steel is preparing plans to issue redundancy consultation notices to 800 employees with briefings due to take place on Wednesday, Sky News reported. There was no immediate response yesterday from the company.
An official for the Community trade union said: "This move would represent a betrayal of their loyal workforce and their commitments to invest in the business."
Downing Street described the reports as "concerning".
Read more:
British Steel set to axe 800 workers