GrandNanny Raises £400,000 in Pre-Seed Round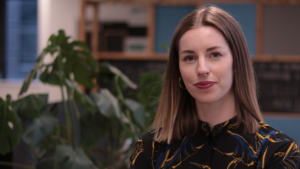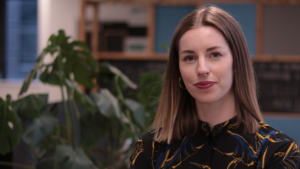 GrandNanny, a new intergenerational childcare service supporting mature job seekers into work and providing vital childcare for working parents, announced today that the company closed its pre-seed round at £400,000.
The round secured investment from four investors, including 3 Sisters Ventures (3SV) Collective, a London-based angel network pioneering gender-smart investing in Venture Capital in Europe, Childcare entrepreneur Ben Black, founder of ground-breaking companies such as emergencychildcare.co.uk and NannyShare.co.uk, SFC Capital the UK's most active early-stage investment firm and TwinklHive an investment company and business accelerator, that supports missional founders to scale and disrupt the technology sector.
GrandNanny is the first tech-enabled childcare service to focus on the talents of people over 50, bridging the gap and bringing generations closer through childcare. The company, started in 2020, aims to create age-friendly employment, community connections and rewarding jobs whilst making childcare simpler for parents.
Adele Aitchison (pictured above), the founder of GrandNanny, comments, "At GrandNanny, we see the value that age diversity brings to children and their families. We are proud to be backed by leading investors who understand and support our vision. Their financial support and expert advice is already proving invaluable."
Lois Day, Founding Partner of 3SV Collective, comments: "At 3SV Collective we back exceptional entrepreneurs who are leveraging the power of technology to create solutions that contribute to a more equitable society, and GrandNanny is undoubtedly aligned with this mission. By simplifying access to and expanding the supply of childcare, GrandNanny helps free up women's time, which can positively impact the gender leisure gap and improve the gender wealth gap (by allowing women to dedicate more time to advance their careers). In addition, GrandNanny also tackles the gender wealth gap by economically empowering midlife+ adults (typically women) by providing a market for their childcare services."
Also commenting on the announcement, Childcare Entrepreneur Ben Black says, "I believe that GrandNanny will disrupt the childcare market, and I am delighted to be part of their journey. GrandNanny offers a smart solution for families looking for flexible part-time childcare amid the UK's childcare crisis whilst creating rewarding job opportunities for the over 50s – driving economic growth. It's a business model with a lot of potential for UK expansion."
GrandNanny sees the value that age diversity brings to children and their families. According to new a new report, the employment rate of people aged between 50 and 64 years has fallen by 0.3 percentage points from 71.0% in 2021 to 70.7% in 20221.  Yet there are many benefits that mid-lifers can experience. GrandNanny is a champion of the 'great unretirement' and offers mid-lifers flexible hours and a supplement income, whilst wrapping the proven scientific benefits of intergenerational programmes into a practical part-time childcare service.
Read more:
GrandNanny Raises £400,000 in Pre-Seed Round