Brits partied post-Covid – increasing spending by £9bn on clothes and £46bn on going out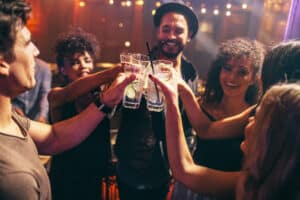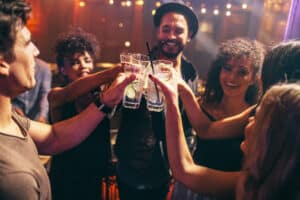 New figures from the Office for National Statistics (ONS) show UK household domestic spending spiralled £171.51bn in 2022, compared to 2021.
Domestic spending rose from around £1.31 trillion in 2021 to approximately £1.49 trillion. Inflation was, of course, responsible for a sizable part of this increase, due to spiralling energy bills and a barmy Budget. However, the home delivery expert ParcelHero says the numbers also show Brits finally threw off the shackles of Covid, dressing up and going out far more than in lockdown-hit 2021.
ParcelHero's Head of Consumer Research, David Jinks M.I.L.T., says: 'The latest ONS annual household consumption report clearly shows the impact of rising mortgages, soaring energy bills and sharp retail price increases. On the brighter side, it also reveals Brits didn't forget how to party during Covid.
We all spent almost £9bn more on clothing and shoes (up from £64.73bn in 2021 to £73.65bn in 2022), £13.45bn more on recreation and culture (up from £131.07bn to £144.52bn) and £4.1bn more on food and soft drinks (up from £122.63bn to £126.73bn)
'It's telling that one of the biggest jumps in spending was on restaurants and hotels. We spent over £46.3bn more on eating and staying out in 2022, up from £119.90bn in partypooping 2021 to £166.20bn last year.
'During the lockdowns, spending on cigarettes and alcohol spiralled by over £5.8bn, up from around £46.97bn in 2019 to £52.82bn in 2020. It stayed high, at £52.43bn, during 2021. If you were wondering how your money went up in smoke during Covid, there's your answer. However, fortunately for everyone's health, as soon as we could finally get out and about once more, Brits eased back on booze and fags. Spending on these items fell by over £1.35bn to £51.08bn last year.
'Of course, a little post-Covid R&R aside, the sharp increase in spending in 2022 was very much a result of inflation, increased household energy bills and mortgages. This rise is starkly highlighted by the fact housing costs rocketed from £367.52bn in 2021 to £393.59bn last year.
Read more:
Brits partied post-Covid – increasing spending by £9bn on clothes and £46bn on going out