Britain's new car market boosted by battery electric vehicle choice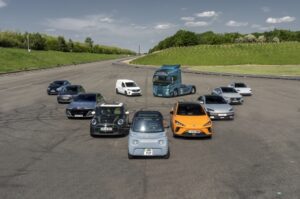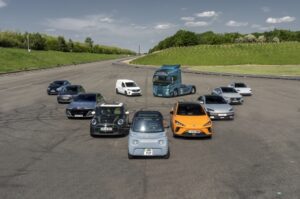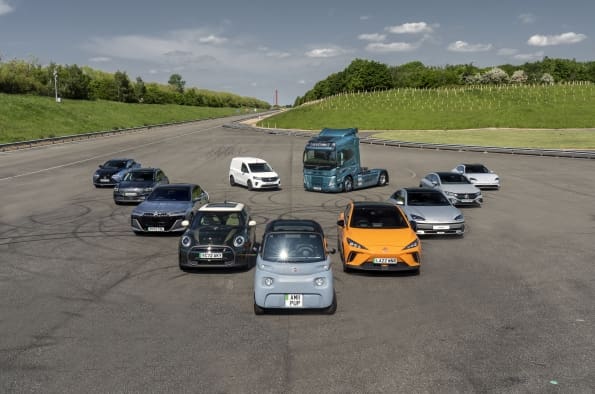 Drivers in Britain have seen their choice of battery electric car models quadruple in the past five years as manufacturers commit to delivering the UK's ambition of being the first major car market to go zero emission.
There are now around 80 'electric picks' available across every vehicle segment – compared with just 21 in 2018 – ranging from super-small urban commuter vehicles to multipurpose people carriers, and everything in between. As result, almost one in four car models is available as a battery electric vehicle (BEV).
The vast variety of options has inspired more than three quarters of a million drivers to make the switch, with new BEV registrations up by more than a quarter (25.6%) from this time last year.2 Manufacturers continue to invest billions in both bringing new EVs to market and building them in Britain, with the choice available in showrooms today the outcome of long-term commitments, and delivered despite the dramatic global economic challenges of the past three years.
On top of the huge number of available BEV models, drivers looking to cut their carbon while on the move can also choose from 94 plug-in hybrid (PHEV) and 42 hybrid (HEV) models – meaning electrified vehicles comprise almost two-thirds of all models available.
Those going fully electric can also do so with ever greater confidence. As the technology continues to develop, battery range has expanded. The average distance an electric car can travel on a single charge is now 236 miles, while for new models coming to the market for the first time in 2023, it is almost 300 miles – around three times the average distance driven per week.3 Models are also available with ranges in excess of 450 miles.
Other vehicles are making the switch too, and helping Britain to decarbonise its transport. There are now 23 models of electric van, 14 models of zero emission buses powered by electric or hydrogen, and even 20 models of electric truck now available in the UK as the nation heads towards 2035, which will see the end of sale of all non-zero emission vehicles weighing less than 26 tonnes.
To ensure all drivers can benefit from the electric switch, no matter where they live, the huge choice of vehicles needs to be matched with a choice of affordable, reliable charging options, particularly for those unable to access home charging. The UK government has already committed more than £2 billion towards increasing public chargepoint provision. However, binding targets on chargepoint rollout, in line with targets on vehicle sales due to be set by the Zero Emission Vehicle Mandate, would accelerate infrastructure growth and inspire more to move to electric.
Equally as important will be to make going electric more equitable. This can be supported by the implementation of a fair and forward-thinking Vehicle Excise Duty regime, a fiscal framework that supports company drivers and other incentives for private purchasers and, not least, by making it fair for all – reducing the VAT at public chargepoints so that it is the same as charging at home.
Mike Hawes, SMMT Chief Executive, said: "Britain's drivers are benefitting from the massive investment made by manufacturers over many years to deliver an electric car choice for every need. We now require a framework that ensures everyone can benefit from zero emission mobility. These vehicles already offer an outstanding driving experience but motorists should have lower total running costs, no matter where they live or work, with fair taxation that inspires instead of impedes. With infrastructure provision accelerated ahead of need, the UK can have a healthy, vibrant market, with ever more model choice to keep the UK as a world leader in net zero transport."
Read more:
Britain's new car market boosted by battery electric vehicle choice