VC firm offers childcare help for 'mum entrepreneurs'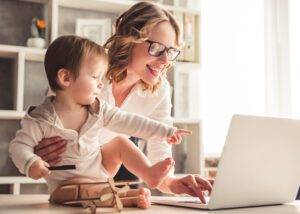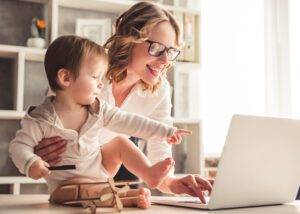 Ada Ventures, the VC firm which backs breakthrough ideas, is set to become the first investor in Europe to directly support founders in their portfolio with the cost of childcare.
The decision was sparked by a Treasury-led review into female entrepreneurship led by Dame Alison Rose. It found that primary care responsibilities remained the biggest barrier for female founders, with 46 per cent of "mum entrepreneurs" identifying it as a "very important" or "important" barrier, compared with 33 per cent of fathers with businesses.
The two-year pilot scheme by the firm will offer working parents up to 40 hours of free back-up childcare a year and will cover the cost of a range of services from babysitting to holiday clubs provided by Bubble, one of its portfolio companies.
According to a recent survey, 67% of mothers felt childcare duties in the past decade had cost them progress at work. During 2022, only 1% of VC capital was raised by women-only teams, with 87% going to all-male founding teams.
After an investigation into the venture capital market, the Commons' Treasury select committee reported in July that the lack of investment in businesses with all-female founders was a "concern" and that they had received only 2 per cent of all venture capital funding in 2021.
The numbers exposed a long-running problem in the venture capital industry, which has been striving to increase female representation. The MPs' committee criticised the industry for failing to invest in businesses led by women and ethnic minorities, as well as in companies outside London and southeast England.
It recommended that funds should provide statistics around the diversity of their own employees and their funding decisions as a condition of receiving access to taxpayer-funded schemes.
Harriett Baldwin, the Conservative MP who chairs the committee, spoke to a group of European female venture capitalists yesterday. "Recently, someone told me about investing in a kitchenware company," she said. "Everyone making the decision to invest was a man. In the real world, women make 80 per cent of the decisions on kitchenware. Replicating this disparity across investments in life sciences, renewable energy or AI shows what VCs are missing out on."
The debate around venture capital investment has intensified because it is critical to turbocharge businesses in their early stages, is a way of picking winners, and gives access to the funds and networks founders needed to become successful.
Read more:
VC firm offers childcare help for 'mum entrepreneurs'