UK inflation rate unchanged at 8.7% in May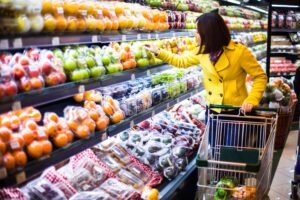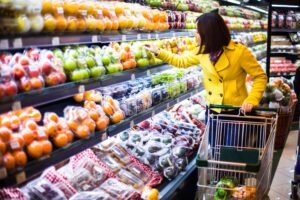 Consumer price inflation failed to fall last month, piling pressure on the Bank of England to carry out an oversized increase to borrowing costs tomorrow to tackle stubbornly high prices.
Official figures showed that annual headline inflation remained steady at 8.7 per cent last month, defying expectations of a fall to 8.4 per cent that had been forecast by economists and the Bank for May.
In worrying news for rate-setters, the closely watched measure of core inflation accelerated from 6.8 per cent to 7.1 per cent, the highest since 1992. Core inflation strips out volatile items like food and energy and provides a more accurate picture of underlying price pressures in the economy.
The Office for National Statistics said the unexpectedly strong inflation was driven by the higher price of flights, live music events, and another climb in the cost of second-hand cars. It is the fourth time that inflation figures have been worse than expected this year.
Food price inflation, which peaked at over 19 per cent this year, fell back slightly to 18.4 per cent and was one of the drags on inflation, along with declining petrol prices, the ONS said. Annual inflation in health, clothing, and restaurants also accelerated in May compared with the same period last year.
Jeremy Hunt, the chancellor, responded to the figures by saying the government would "not hesitate in our resolve to support the Bank of England as it seeks to squeeze inflation out of our economy, while also providing targeted support with the cost of living".
The Bank had been on course to raise borrowing costs by a quarter of point to 4.75 per cent on Thursday after wage figures showed that private sector salaries are accelerating at the fastest pace on record. The worse-than-expected inflation figures will raise speculation that the Bank may have to carry out a larger half a percentage point increase to take rates to 5 per cent.
Before the inflation figures were released, investors had ramped up their expectations for future rate rises to a peak of 5.75 per cent later this year. The Monetary Policy Committee has said that it will raise borrowing costs based on incoming data and if there is evidence that inflation is proving to be more persistent than expected.
The Monetary Policy Committee's preferred measure of inflationary pressures in the services also accelerated from 6 per cent to 6.3 per cent.
Yael Selfin, chief economist at KPMG, said the data on core inflation suggested that companies "may now be passing on the rising costs from higher wage bills to consumers".
Grant Fitzner, the ONS chief economist, said: "After last month's fall, annual inflation was little changed in May and remains at a historically high level. The cost of air fares rose by more than a year ago and is at a higher level than usual for May. Rising prices for second-hand cars, live music events and computer games also contributed to inflation remaining high."
Read more:
UK inflation rate unchanged at 8.7% in May