UK home energy bills could be lower than expected after drop in wholesale market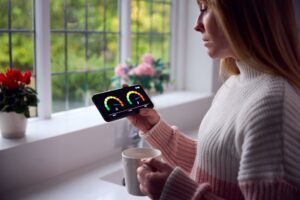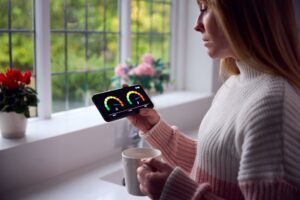 Household energy bills are forecast to be hundreds of pounds a year lower than expected in the second half of this year, falling below the government's £3,000 price guarantee after a sharp drop in wholesale prices.
Annual energy bills for a typical household are now estimated at £2,640 from July and £2,704 from October, according to Investec, while Cornwall Insight forecasts £2,800 a year from July and £2,835 from October.
The government's energy price guarantee subsidises tariffs so that a household with typical usage will not pay more than £2,500 a year at present, rising to £3,000 a year from April.
However, wholesale energy prices have receded significantly over the past month, after the unusually warm winter weather enabled Europe to maintain healthy levels of gas in storage, easing fears of supply shortages and blackouts. As a result, bills in the second half of the year could be lower than feared.
Respected analysts at both Investec and Cornwall today both revised down their forecasts for the cost of supplying energy over the latter parts of this year. This suggests that the cost to the government of the energy price guarantee could be much less than expected, with no outlay subsidising bills from July.
The price guarantee could cost the government only £3 billion in 2023-24, Investec estimates, compared with £12.8 billion forecast by the Office for Budget Responsibility at the time of November's budget. That's down from about £25 billion this winter: without the guarantee, bills would have soared under Ofgem's price cap to average £4,279 a year from January to March.
The new forecasts are likely to add to calls for the government to cancel April's planned increase in the energy price guarantee to £3,000. Pantheon Macroeconomics yesterday said that "scrapping April's rise in consumer energy bills now looks affordable".
Martin Young, analyst at Investec, said that bills remained "elevated versus historic levels, and with other bills rising, the cost-of-living crisis remains real and devastating for many".
Craig Lowrey, principal consultant at Cornwall Insight, said: "While it is positive to see a drop in the price cap forecast, household bills are set to remain high. With the energy price guarantee rising in April, the second half of the year will still see a typical household facing bills that are well above historic levels and facing costs that many can ill afford."
The energy price guarantee was unveiled in September and was originally due to remain at £2,500 a year until 2024 but in November Jeremy Hunt announced that tariffs would increase to £3,000 a year from April, to reduce the cost to the taxpayer of the scheme.
Wholesale gas and electricity prices for the coming year have fallen significantly since then.
Benchmark wholesale gas prices in Britain have halved over the past month and are now lower than they were a year ago, before Russia invaded Ukraine and constrained energy supplies to Europe.
The UK month-ahead gas contract fell a further 5 per cent today to about 162p per therm, down from more than 340p at the start of December, and from highs of 640p in August. However it's still more than three times the average of about 50p per therm seen in the decade before the energy crisis began in 2021.
Because energy companies buy their energy in advance, and Ofgem's price cap on standard tariffs reflects this, the recent falls in wholesale prices won't be reflected in bills until later in the year.
Energy purchasing for the period from April to June began in mid-November, when prices were much higher, meaning some higher costs are already locked into the April price cap. Cornwall estimates that bills would rise to £3,545 in April were it not for the price guarantee and said the main effects of the lower wholesale prices wouldn't be seen until the third quarter.
Read more:
UK home energy bills could be lower than expected after drop in wholesale market