The Business Champion Awards 'Sustainable Business' finalists are released …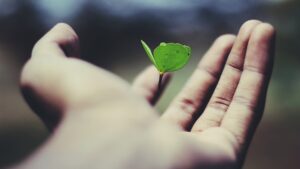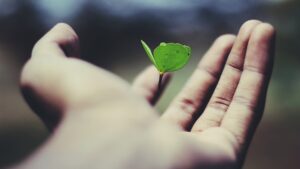 These finalists are making the UK a more sustainable and conscious place to do business.
Taking care of our planet and future generations should be on every business' agenda. It takes a lot of effort to be eco-innovative – it's not something that happens over night. Every element of the supply chain needs to be regarded and daily practices need to be embedded by every member of the team. Thankfully for the UK, these businesses placed sustainability as a firm value and transformed that value into a workable mission. Congratulations to our top ten 'The Sustainable Business Awards' finalists. I'm looking forward to meeting you at the grand finale in March.
Barefoot Eco Cleaning
Offsetting both theirs and their client's carbon whilst cleaning has seen Barefoot Eco Cleaning surge forwards to a respected client base. Offering a comprehensive range of commercial and domestic cleaning services to meet each client's needs in a professional, regular and affordable manner.
Bluetree Group
As the UK's largest online printer and in 2020, became the UK's first manufacturer of type IIR surgical masks. Bluetree exists to manufacture and sell standardised, affordable, high-quality products through investing in the latest technology. Committed to achieving Net Zero for the delivery and disposal of its products and activities by 2030, the company will fully map, understand and measure all additional value chain scope 3 emissions and achieve Net Zero for scope 1, 2 and 3 emissions by 2035.
BTS Fabrications Ltd
Friday the 11th of November is a monumental day for BTS Facades and Fabrications as it's the day they received our carbon neutral certificate. They are on a mission to be the most sustainable metal rainscreen, bespoke special product and flashing manufacturer and to be NetZero before 2030
Cotswold Fayre
Building an environmental strategy based on CO2e, supply chain, food waste and plastic, Cotswold Fayre are the UK's leading speciality and fine food wholesaler, a certified B Corp and is committed to reaching their target of Net Zero carbon by 2030. Not only that, they're propelling other businesses to doing the same by being the change they wish to see in the world.
Crown Oil
Crown Oil is the first fuel supplier in the UK to be certified carbon neutral. They achieved this milestone by running their fleet on Hydrotreated Vegetable Oil (HVO), reducing their emissions by as much as possible and offsetting those they cannot avoid. They are now putting all of their energy into reaching net zero by 2030 and bringing their customers with them on the journey.
Juice Global
The philosophy at Juice is to make people feel amazing, from employees, to retail partners and their consumers. Their mission to be carbon neutral includes their Juice HQ being powered by wind farms through to their product and packaging being made from 100% recycled materials (so 100% recyclable). Passionate about creating a waste-free world they believe doing business shouldn't cost the earth.
Positive Planet
Offering specialist help and advice to support multiple companies on their pathway to net-zero. Positive Planet's experienced team cover everything from using recognised carbon accounting standards to ensure that carbon emission reporting is accurate and credible to creating sustainability plans within businesses and offsetting anything else that can't be actioned.
The Friendly Chemical Co
Understanding that understand that manufacturing, transporting and using cleaning products can have a negative impact on the environment. The Friendly Chemical Co work hard to ensure that every raw ingredient and component used to make their products is assessed and chosen carefully to leave a minimal impact on the planet.
Water Plus
As the trusted water retail partner for organisations throughout England and Scotland Water Plus help their customers to save water and lower their environmental impact. They work alongside their clients around water reduction and offer their support for projects helping carbon prevention and carbon capture.
YANA Active
Much like the Amazon tribes that were their inspiration, YANA Active's range of active wear has been designed with sustainability in mind. To minimise their carbon footprint they have used recycled fabrics, natural fibres and materials, and they've kept their CO2 emissions low by  manufacturing as many of their products in the UK avoiding long haul transportation.
Read more:
The Business Champion Awards 'Sustainable Business' finalists are released …