Teachers vote to strike for seven days in February and March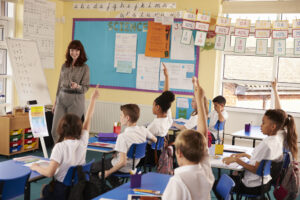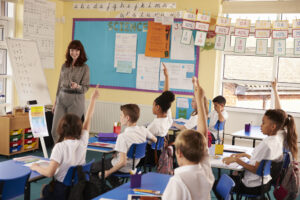 Millions of pupils face further disruption to their learning after the largest teaching union voted in favour of strike action.
The education secretary Gillian Keegan accused teachers of "turning their backs" on children, after 90 per cent of those who voted in the National Education Union ballot backed a walk out.
The union voted to strike on a turnout of 53 per cent, only narrowly meeting the legal threshold, and the first strike will take place on Wednesday, February 1.
It could affect up to 23,400 schools across England and Wales, with teachers walking out for four days in each region, staggered across February and March.
Education strikes are a particular concern for the government due to the knock-on economic impact of parents staying home from work to care for their children.
The NEU is asking for a pay rise in line with inflation, fully funded by the government. The current pay deal for teachers this year is for a staggered pay rise, starting at 8.9 per cent for newly-qualified teachers and tapering down to 5 per cent for the most experienced.
The majority of teachers will receive 5 per cent. However unions are concerned that the rise is not fully funded by the government, meaning it will have to come in part from school budgets that are already heavily stretched by the cost of living crisis.
Keegan said that the department had already met the union's request for an additional £2 billion in schools funding and that spending on schools was at its highest level in history.
She will meet education unions for talks on Wednesday after discussions last week failed to resolve the dispute.
Any school closures or disruption to teaching will fuel fears that children may further slip behind academically and developmentally in the wake of the pandemic.
Schools closed for most in-person teaching for about 22 weeks at the height of the Covid outbreak, during which time many children fell substantially behind and rates of mental ill-health soared.
Keegan issued a stern message to teachers: "Now is not the time for unions to turn their backs on their classrooms. Our children are looking to teachers to open doors to their futures, not close them."
She said the pay rise for new teachers through raising starting salaries from £25,000 to £28,000 was the highest in 30 years.
She wrote: "Given the broader context of the economic situation, our progress to recover from the pandemic, and our record investment, in my mind the NEU's action is not reasonable.
"We have made education one of the cornerstones of our bid to level up the country, to give everyone the chance to fulfil their potential. We have done this with record levels of investment."
Dr Mary Bousted and Kevin Courtney, joint general secretaries of the NEU, accused the government of sitting by while its own targets for teacher recruitment are missed.
They said: "Teachers are leaving in droves, a third gone within five years of qualifying. This is a scandalous waste of talent and taxpayers' money, yet the government seems unbothered about the conditions they are allowing schools and colleges to slide into."
They added: "It continues to be the aspiration of the NEU and its membership that this dispute can be resolved without recourse to strike action. We regret having to take strike action, and are willing to enter into negotiations at any time, any place, but this situation cannot go on.
"We met Gillian Keegan last week and would be happy to do so again, but no concrete proposals on teacher or support staff pay were put forward."
Teachers in the NEU will strike across all parts of England and Wales on February 1, March 15 and March 16.
Additionally, Welsh teachers will strike on February 14, while teachers in the north will walk out on February 28. On March 1, members will stop work in the Midlands and east of England, and on March 2 there will be walkouts in London, and southeast and southwest England.
A further strike by head teachers will take place in Wales after a successful ballot by the NAHT union, which represents school leaders. Dates are yet to be announced.
However the NAHT failed to reach the threshold for action in England. It has said it will consider rerunning its ballot, blaming disruption caused by the postal strikes for the low turnout.
Paul Whiteman, NAHT general secretary, said: "It is incredibly frustrating that anti-trade union and anti-democratic legislation compelled us to conduct the ballot by post during a period in which the management of the Royal Mail refused to take action to ameliorate the disruption to the postal service."
Read more:
Teachers vote to strike for seven days in February and March