Sure Valley Ventures leads £3 Million Seed Round in AI as a Service Start-Up Jaid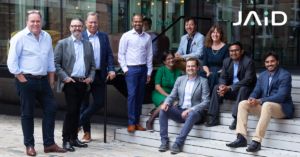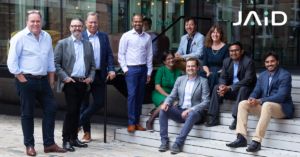 Sure Valley Ventures, the VC firm that invests in early-stage software companies across the UK and Ireland, has led a £3m seed round in Jaid, an innovative technology firm providing AI-powered human communication solutions. The funding will be used to expand the team, enter new markets, and explore new verticals.
This is the second investment from Sure Valley Ventures' £95 million UK Software Fund, which included a cornerstone £50 million investment from the British Business Bank through its Enterprise Capital Funds programme.
Jaid is a rapidly growing company that provides AI as a Service (AIaaS) solutions to businesses to automate a variety of use cases, including client service automation, sales automation, payment exception processing, and claims administration processing. Jaid's technology helps businesses reduce costs, improve efficiency, and make data-driven decisions.
With the new funding, Jaid plans to expand its industry leading machine learning team, build out business development efforts across America and Europe and expand into Asia. Jaid's focus to date has been on the financial services industry with a strong roster of clients including ClearBank, Syndio, Calastone, and Legal & General. However, this funding will allow the exploration of new verticals, such as healthcare, with an estimated total addressable market of £15 billion.
Dan Kramer, CEO, Jaid, said: "We are honored to have the support of Sure Valley Ventures with their deep experience in the market as we continue to grow and scale our business. This funding gives us the fuel to build on the great work we have done so far, and we are excited about the opportunities it will enable us to pursue. We are committed to delivering innovative solutions that help our clients harness the power of AI so their teams can focus on what matters most."
Gareth Burchell, Venture Partner, Sure Valley Ventures, said: "At Sure Valley Ventures, we invest in software businesses that are resolving a real pain point for their customers and Jaid fits perfectly into our AI-focused portfolio. Led by a strong leadership team that is laser-focused on targeting specific customer problems using AI and ML, we have every confidence that Jaid will scale rapidly as it moves into new verticals and new geographies. In the current economic climate, driving efficiencies in processes, cutting costs through embracing technology and enabling scalability using AI will become a key focus for business leaders around the globe."
Read more:
Sure Valley Ventures leads £3 Million Seed Round in AI as a Service Start-Up Jaid