Soaring inflation forces Brits to tighten belts on groceries with DIY and fuel sales pick up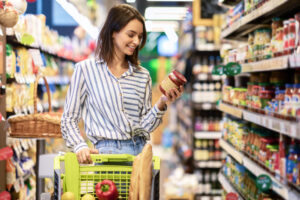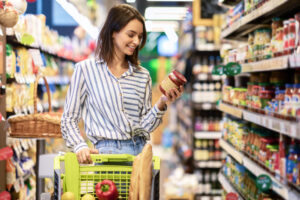 Brits are still splashing the cash amid soaring inflation, with retail sales estimated to have increased by 0.3 per cent last month off the back of non-food splurging.
The main driver of sales was online, with non-store selling volumes up by 2.3 per cent, while food store sales were down by half of one per cent.
The 0.3 per cent drop comes after a 0.5 per cent increase the previous month, while inflation currently sits at 8.7 per cent.
Millions of Brits went out and bought fresh clothing for the summer as well as DIY equipment to make the most of warmer weather.
According to the figures from the Office for National Statistics, there was 'anecdotal' evidence of a rise in spending on takeaway and fast food due to the triple Bank Holiday in May, including the coronation.
Following the Bank of England's 13th consecutive rate hike on Thursday, the ONS also warned that retailers had indicated concerns about increased cost of living and food prices, which continued to affect sales volumes.
Yesterday, following the rise, governor Andrew Bailey warned the sticky inflation would not go away unless wage increases stopped rising so quickly, while many Brits have been asking for more cash to keep up with rising costs of living.
The figures showed non-food store sales volumes dropped by just 0.2 per cent, after a rise of nearly one per cent the previous month.
Sales of petrol and diesel swung back, rising rosing by 1.7 per cent last month in wake of a fall by the same figure in April. The rise as still 9.5 per cent behind February 2020 levels, the the pandemic hit.
Nikki Baird, VP Strategy, Aptos said: "The uptick in the ONS retail sales results for May reflects resilient consumer spending despite ongoing interest-rate hikes and lingering economic uncertainty. May figures have undoubtedly been given a shot in the arm by May's warmer weather, the King's Coronation and the 3 May Bank Holidays.
Household budgets are still feeling the pinch of inflation, but given the sustained levels of consumer spending, retailers have an opportunity to continue to capture that relative optimism as we enter the summer months. To keep momentum high, revitalised loyalty schemes and cross-channel strategies focussed on experiences and fostering connections will be the name of the game."
Read more:
Soaring inflation forces Brits to tighten belts on groceries with DIY and fuel sales pick up