SME loan rejections rise as banks further increase cautiousness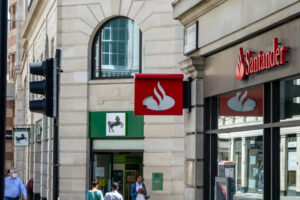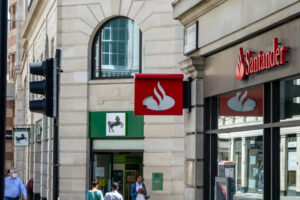 Banks are reducing their appetite to fund small and medium-sized companies, according to brokers handling loan applications.
Asked by the alternative lender iwoca if high street banks were becoming more cautious, 82 per cent of the brokers said that they were, with 49 per cent saying they had seen more applications rejected in December compared with the previous month.
The main reasons given by the banks for the rejections were that the applicants did not have enough months of trading — in 20 per cent of cases — followed by poor credit histories and high existing indebtedness. The businesses were seeking money to support business growth and day-to-day working capital needs. The poll covered brokers submitting more than 2,000 applications in December.
Colin Goldstein, director of commercial at iwoca, said: "With brokers predicting that the impact of current macroeconomic pressures this year will be worse than the pandemic for small businesses, it's clear that SMEs across the UK are in need of financial support."
The high street banks will begin updating investors on their lending performance this week, with Barclays sharing its annual financial results on Wednesday, followed by NatWest on Friday.
The Bank of England said that in December, small and medium-sized businesses continued to repay more debt than they took on, continuing a trend since September 2021 and after a sharp increase in borrowing during the pandemic.
The Bank added that borrowing by smaller businesses fell by 3.7 per cent in December, while borrowing by larger businesses, defined as those with more than £25 million a year flowing into their main bank account, increased by 6.4 per cent.
The decline for smaller firms comes despite efforts by the British Business Bank, the government's economic development lender, to maintain the flow of credit to smaller businesses. Its recovery loan scheme runs until June 2024 and offers guarantees for loans of up to £2 million to banks to encourage them to lend more and refinance the existing debts of companies with revenues of up to £45 million.
The Bank said the typical rate of interest paid on new loans rose 32 basis points to 5.84 per cent for small and medium-sized businesses, more than double the rate a year before and the highest since it began recording the information in 2016.
A review by the Financial Conduct Authority of how 11 of the largest business banks handled customers in financial difficulty found "repeated instances of poor customer outcomes and failures to treat customers fairly". The review, published last July, included those struggling to repay taxpayer-backed pandemic loans.
Read more:
SME loan rejections rise as banks further increase cautiousness