Slow progress on sexism in the City as women still 'battling' to the top, MPs told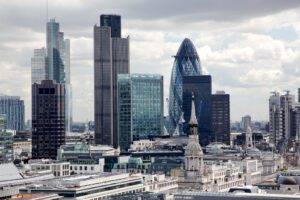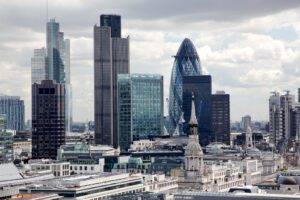 Limited progress has been made on tackling sexism in the City of London, with women still "battling their way to the top", MPs have been told.
Financier Baroness Helena Morrissey told parliamentarians there were "big pockets of no improvement whatsoever" when it came to gender parity in the Square Mile.
The City doyenne stressed that culture remained a core problem, with female City workers reporting issues ranging from sexual assault to bullying and unequal pay.
Speaking to the Treasury select committee, Morrissey said the Women in Finance charter "shows some improvement" with female senior management levels now at 35 per cent.
But she added: "I'm afraid that it seems to be more a few women battling their way through to the top than the day-to-day experience of women in the City improving.
"There are big pockets of no improvements whatsoever. Still only 12 per cent of named fund managers — running an account, with their name on it — are women and that's hardly changed in the 36 years I've been in the City."
Morrissey also told MPs 20 women from the City had come forward to her scheme The Diversity Project with "experiences rang[ing] from quite aggressive sexual assault, to bullying discrimination and unequal pay… the fear factor is very real."
Committee chairwoman Harriett Baldwin said looking at the evidence submitted to the inquiry "suggests that really the dial has barely moved since 2018".
Mark Freed, CEO of Men for Inclusion, concurred, saying: "Not much has changed since 2018."
He told MPs the statistics "show we're closing the gender pay gap by about a penny a year".
Freed said: "Over 50 per cent of firms wont reach gender parity in top quartile earnings until way after 2050. 26 per cent will never reach it — they've actually gone backwards.
"In corporate and investment banking the figures are pretty much the same — appalling."
Fiona Mackenzie, CEO of The Other Half, said remote working during the Covid-19 pandemic had led to unexpected progress on the issues faced by women in the City.
Hybrid working, she said, "had huge benefits for working parents particularly women".
She added: "Lots of women in the City are doing roles they would not have been able to fulfil because they can now work in a way that is home based sometimes and with flexibility."
Read more:
Slow progress on sexism in the City as women still 'battling' to the top, MPs told