Slight rise in female FTSE board members, but just a tenth of company management is a woman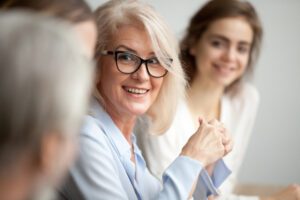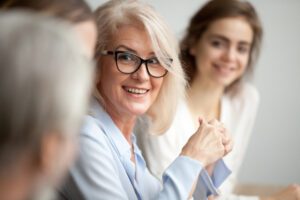 UK businesses have improved female representation on their boards, research shows, but two-fifths of FTSE 100 firms still do not have a woman in one of their top four executive roles.
The proportion of women on the boards of the FTSE all-share listed companies has risen over the past year from 36% to 40%, according to the analysis of Companies House data.
However, the number of female bosses has flatlined, with just a tenth of executive roles occupied by women, excluding company secretaries. On a more positive note, the number of firms with all-male boards has halved to just four.
Under Financial Conduct Authority rules, women should make up at least 40% of a company board, and at least one of the senior board positions – chair, chief executive, chief financial officer or senior independent director – should be occupied by a woman.
The research by the campaign group Women on Boards found that nearly a fifth of FTSE 100 firms (19%) do not meet the FCA's 40% target. They include the retailers Frasers Group and Ocado, the miner Rio Tinto and the insurer Hiscox.
Among FTSE 250 companies, 36% have failed, and 41% of the smaller companies listed on the FTSE. Nearly three-quarters (73%) of AIM-listed companies are yet to reach this goal.
Further analysis by Women on Boards shows that 40 FTSE 100 firms are not meeting the FCA target of having a woman in one of their top four roles.
Fiona Hathorn, the chief executive of Women on Boards, said: "Since we started these reports three years ago, we're pleased with the progress made on women non-executive directors outside of the FTSE 350 [the FTSE 100 and 250 combined], but just having women in non-executive director roles is not sufficient to have an impact on the executive pipeline … We don't have the women's strong voice in the boardroom."
She said the very narrow range of expertise on boards was another significant concern, with a lack of input from employees a particular issue in the area of sexual harassment. "You've had scandal after scandal," she said. "There isn't a people's voice in the boardroom. Where is the expertise or the knowledge?"
The report shows that of 4,800 board directors at listed UK companies, only three are chief people officers tasked with representing the workforce – at the leisure firm Hollywood Bowl, safety equipment provider Halma and asset manager Intermediate Capital Group.
Hathorn added: "You need experts that understand culture and issues. You need somebody talking to people, who is reporting to the [the top executives]," she said, suggesting they should be asking: "How are you feeling? What's going on? What are you concerned about? Are there any scandals? Are you feeling comfortable? What's the wellbeing like in
Sheila Flavell CBE, Chief Operating Officer of FDM Group, commented: "It is alarming to see how stark the underrepresentation of women in executive positions at large organisations is, despite the rise in female board members. This underrepresentation often accompanies other underlying issues such as a gender pay gap and lack access to learning and development opportunities which is something that has to be addressed by all businesses, not just FTSE 100 ones."
"Fixing the gender gap in industry is not something that can be achieved in an instant but is important that businesses recognise this shortfall and outline consistent progress to achieving true equality in the workplace. Actions such as mentoring from senior female leadership, implementing flexible policies around childcare, and female-focused networking can all empower female staff – the next step is giving them the opportunity to thrive in senior roles."
Read more:
Slight rise in female FTSE board members, but just a tenth of company management is a woman