Rishi Sunak confirms Manchester HS2 line is scrapped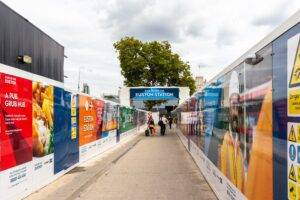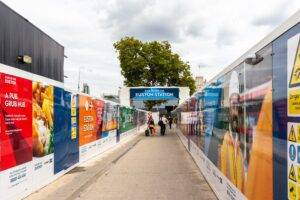 Rishi Sunak has confirmed that he is scrapping HS2 to Manchester.
The prime minister made the long-awaited announcement at the Tory conference being held in the city.
He also revealed that phase one of the multi-billion pound line will start at Euston station in central London.
And he said the £36 billion saved on scrapping the Birmingham to Manchester stretch would be used to fund major new transport projects in the north of England.
The decision is likely to spark a furious backlash from opposition politicians, business leaders and senior Tories including West Midlands mayor Andy Street, who this week appealed to the PM not to axe to next phase of the HS2 project.
Sunak said: "I say to those who backed the project in the first place, the facts have changed and the right thing to do when the facts change is to have the courage to change direction.
"And so I am ending this long-running saga. I am cancelling the rest of the HS2 project and in its place we will re-invest every single penny – £36bn in hundreds of new transport projects in the north and the Midlands across the country."
The PM said a new "network north" project would boost transport links and slash travel times to towns and cities across the country.
He said: "You will be able to get from Manchester to the new station in Bradford in 30 minutes, Sheffield in 42 minutes and to Hull in 84 minutes on a fully, electrified line.
"We'll protect the £12bn pounds to link up Manchester and Liverpool as planned and we will engage with local leaders on how best to deliver the scheme.
"We'll build the Midlands Rail Hub, connecting 50 stations. We'll help Andy Street extend the West Midlands Metro, build the Leeds tram, electrify the North Wales main line, upgrade the A1, the A2, the A5, the M6 and we'll connect our Union with the A75 boosting links between Scotland and Northern Ireland.
"We'll fund the Shipley bypass, the Blyth relief road and deliver 70 other road schemes. We'll resurface roads across the country. We'll bring back the Don Valley line. We'll upgrade the energy coast line between Carlisle, Workington and Barrow, build hundreds of other schemes and keep the £2 bus fare across the whole country."
Read more:
Rishi Sunak confirms Manchester HS2 line is scrapped