Pub insolvencies jump 83 per cent as rising energy bills force them to call time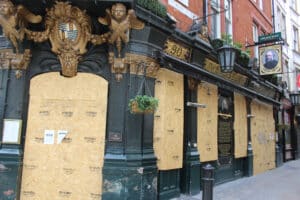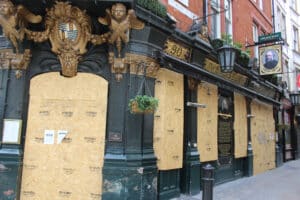 Britain's pubs are at "breaking point", hospitality chiefs have warned, after new figures reveal that the number of pub and bar insolvencies has risen 83 per cent in the last year.
According to data published by accountancy firm UHY Hacker Young, some 512 pub and bar companies went bust in 2022, up from 280 the previous year – with the firm citing inflation and rising energy bills as the key reasons for closures.
Kate Nicholls, chief executive of UKHospitality, said that the scale of insolvencies is unfortunately reflective of the "enormous challenges" facing hospitality, and many pubs are now at "breaking point".
"Soaring energy costs, labour shortages, record food and drink inflation, industrial action and debt from pandemic loans, to name a few, will eventually deal a fatal blow to businesses, and we're seeing that in these figures," she said.
It comes as the government revealed it is set to reduce the amount of relief it provides businesses and public sector organisations in relation to energy bills in April.
The current Energy Bill Relief Scheme, which was announced in September, has provided £18bn to businesses to help with soaring costs.
However, this support package will now be replaced with the Energy Bills Discount Scheme which will see the amount reduced to £5.5bn.
"The spiralling cost of energy has been our members' number one concern for close to a year now and remains so,"  Emma McClarkin, chief executive, of the British Beer and Pub Association, told Business Matters.
"As this data demonstrates, there is no doubt that energy costs are causing businesses to fail – people simply cannot afford to make ends meet and are left with no choice but to shut up shop meaning a community loses its pub or brewery, and the jobs and livelihoods that go with it, for good," McClarkin said.
Read more:
Pub insolvencies jump 83 per cent as rising energy bills force them to call time