New report finds older workers are the key to rebuilding the economy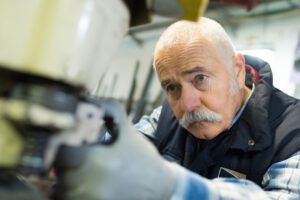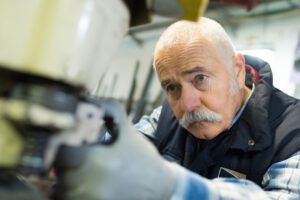 Supporting older people back into work or entrepreneurship must be a key focus if the UK economy is going to reach its full potential.
Their wealth of talent can help drive economic growth and reduce the tax burden on younger generations, a major new report has found.
Access all Areas: Older Workers, argues that there are things we can do to turn the dial and begin to reverse the exodus of older people from the UK workforce that was triggered by the pandemic, by actively helping those that have left to restart their careers or to start a business.
The report, from small business support platform and membership community Enterprise Nation and The Entrepreneurs Network think tank warns that failure to tackle the issue would hold back growth, fuel inflationary pressures, and exacerbate the cost-of-living crisis both for workers and the economically inactive alike.
The report found evidence that there is an appetite to return, with 67 per cent of entrepreneurs over 50 saying now is a good time to start a business.
Emma Jones, CBE, Founder and CEO of Enterprise Nation said: "This report shows that we're at a crossroads. Do we just accept the 'new normal' of higher economic inactivity among our older population, and walk down the path of reduced productivity, persistent inflation, higher taxes and a smaller economy? Or can we take the other route – where older generations actively choose to restart their careers, or set up their own businesses, and make a significant difference to our economy?
"We believe turning things around is eminently possible, provided the right support is on offer. It's pushing on an open door.
"While the pandemic was the catalyst for many to leave the labour force, two and a half years have now elapsed and the reality of not earning or not having the structure of a working day is kicking in. Many older individuals have now returned to work in some form, but there's still further to go.
"We also believe merely returning to pre-pandemic levels of economic activity among older people shouldn't be the cap of our ambitions – we should seek to create the conditions for as many people to actively contribute to the economy, whether through employment or entrepreneurship, as want to, irrespective of their age.
"Let's capitalise on this moment and unleash the knowledge and productivity of these individuals back into the economy."
Eamonn Ives, head of research at The Entrepreneurs Network, said: "The exodus of older workers from our labour force since the Covid-19 pandemic struck means policymakers can't afford to leave any stone unturned in understanding what can be done to encourage more of them back into work – either as employees or entrepreneurs. This of course means looking at supporting older individuals themselves, but also considering less obvious factors that might explain why they appear reluctant to return – such as tackling high childcare costs. Ultimately, if the economic inactivity rate of older people continues to remain high, we're less likely to bring down inflation, and push up economic growth."
According to the Office for National Statistics, the number of people aged 50 to 64 who are economically inactive grew from 3,267,000 in the first quarter of 2020 to 3,556,000 in the first quarter of 2023. That's an increase of 289,000, or roughly equivalent to the entire population of the city of Milton Keynes.
At the same time, Enterprise Nation's most recent Small Business Barometer found that the average age of the UK's small business founder was 46, and that 35% of businesses are started and run by people over 50. These data show that age is no barrier to entrepreneurship and could be a viable option for older people looking to take part in the economy once again.
Read more:
New report finds older workers are the key to rebuilding the economy