Nationwide limits crypto exchange payments as consumer risk fears grow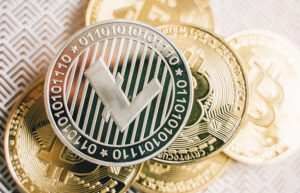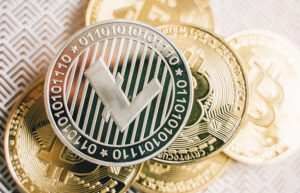 Several UK banks have restricted their customers from buying crypto assets as concern grows about the risks posed by digital currency to customers.
In an email to customers earlier this week, Nationwide said it would not allow payments to crypto exchanges using its credit cards and would impose a £5,000 daily limit on current account crypto spending.
The building society cited concerns from the Financial Conduct Authority (FCA) over possible risks to consumers.
A Nationwide spokesperson said: "To help protect our members from cryptocurrency scams, the Society has introduced a daily limit on debit card payments to crypto assets of £5,000 per day."
"Members will also be prevented from using a Nationwide credit card to purchase crypto assets."
HSBC also introduced restrictions on the purchase of crypto currencies, with customer prevented from purchasing cryptocurrencies using an HSBC credit card from February.
HSBC said this was because of the possible risk to customers citing the FCA's concerns that cryptocurrencies are high-risk speculative assets.
Charles Kerrigan, a crypto and digital assets partner with law firm CMS suggested that banks are taking a more cautious approach to crypto as the new consumer duty will put more pressure on banks to protect their customers.
"The regulators start and finish with consumer harm on any question where retail investors are concerned. The banks are preparing for the new consumer duty rules which put them on the hook for customers' bad choices," he said.
The moves come after Santander introduced limits on the amounts customers could transfer to crypto exchanges in November last year, while NatWest introduced restrictions in 2021.
Lloyds blocked crypto transactions via its credit cards in 2018.
A NatWest spokesperson said "We adopt a risk based approach to how we profile crypto exchanges. This means that we may restrict payments to specific exchanges based on the level of risk that we think that they pose.
"We don't disclose all the controls we have in place to ensure we can continue to protect customers from the evolving threats posed by criminals."
The FCA has previously estimated that around 85 per cent of crypto firms failed to meet minimum regulatory requirements when applying for registration.
The UK government is imposing regulations on the crypto industry in an attempt to "embrace technological change" while protecting consumers from the risk.
Read more:
Nationwide limits crypto exchange payments as consumer risk fears grow