myenergi lands £30m investment from Energy Impact Partners to drive growth and internationalisation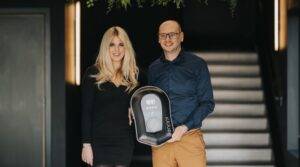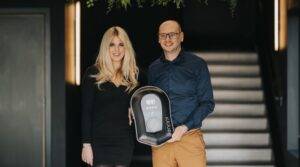 British smart home energy technology manufacturer, myenergi, has secured an investment of £30m to support significant future growth and internationalisation from Energy Impact Partners (EIP).
This follows on from the £30m debt finance myenergi secured from HSBC earlier this year to further fuel its expansion.
Lee Sutton and Jordan Brompton founded UK-based myenergi in 2016 with the purpose of removing the barriers to a greener future, including the technological, behavioural and financial challenges relating to fast adoption of smart energy products, setting the company on a mission to pioneer a simple transition to renewable energy.
myenergi has been recognised as one of the country's top 30 fastest-growing private companies, with average annual growth of more than 125% for the past three years. It manufactures a range of 'eco-smart' home energy technologies, including the market-leading solar-compatible zappi electric vehicle charge point, the eddi power diverter, and the libbi smart home battery.
EIP is a global investment firm focused on investing in the energy transition by supporting companies developing solutions that will define the future of energy and climate. This includes mission-driven, high impact UK and European tech companies, like myenergi, that contribute to safer, more flexible and cleaner energy sources.
As part of the equity investment, EIP's Nazo Moosa, Managing Partner, EIP Europe, will join the myenergi board alongside Sir Terry Leahy, former CEO of Tesco and Peter Richardson, former COO of Dyson. "Transportation is responsible for nearly a quarter of the global energy related CO2 and road transport makes up the lion's share of it. EIP targets the largest sources of greenhouse gas emissions," Moosa said. "We are proud to back Lee and Jordan who have built a truly unique company in the climate sector that is both growing rapidly and is profitable. Zappi is already one of the leading charger brands in the UK and Ireland and with the success of its libbi energy storage product, we believe myenergi is in pole position to become the leading Home Energy Management provider."
Lee commented: "We are delighted to have found an investor in EIP that truly understands our purpose, mission, vision and values. With the team's extensive support, we will be able to further expand the products and services offered within our home energy ecosystem, making our solutions available to even more consumers worldwide. The investment will help to deliver our next generation of product development and innovation, including our planned growth in grid services – such as demand side response, allowing us to better support our customers in undertaking their own home energy transition. We will also be investing in service excellence to ensure that our customers benefit from the best frontline support."
Jordan added: "As we transition to a net zero future, it's vital for consumers to be given easy and convenient ways to make the shift away from fossil fuels towards clean, green, renewable energy. We are really excited by the investment from EIP, which will help to bring our eco-smart products into more households, enabling our customers to monitor, manage and maximise their home energy, as well as reducing their emissions, streamlining their energy bills and ultimately empowering them to become more energy independent."
Read more:
myenergi lands £30m investment from Energy Impact Partners to drive growth and internationalisation