More than half of 16-34 year olds have felt wellbeing worsen due to most of living crisis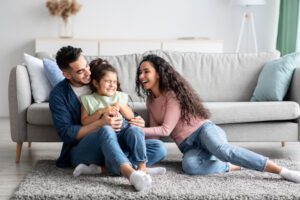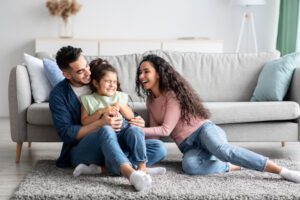 The experts at money.co.uk have to investigated the current cost-of-living's impact on different age groups and found 16-34 years olds worst affected.
To do this, they compared the effect on their mental health, along with other factors like their biggest financial concern, childcare costs and reliance on benefits.
Six in 10 of those aged 25-34 have suffered due to the cost-of-living crisis, with 2 in 5 having monthly bills as their biggest financial concern. When it comes to combating rising costs, 43.58% cut down on their food shop and other essentials, while 4 in 10 (38.55%) use less energy in their homes. 1 in 5 parents aged 25-34 reported an increase of £50 to £100 in their monthly childcare costs, the most of all age groups. This suggests why 10.34% have received childcare benefits in the last year.
Over half (56.29%) of the youngest age group, 16-24 year olds, have had their mental health impacted, with 1 in 8 (13.25%) severely suffering, the most of all analysed. 1 in 4 (24.17%) are concerned with personal savings, and 1 in 5 (20.53%) use them to cover the cost-of-living. Also, 26.12% have borrowed money from family or friends, the most of any age group, and 51.99% claim government benefits.
52.27% of 35-44 year olds' mental health has been affected by the cost-of-living. 46.83% are concerned about their monthly bills, which is likely because they reported the highest increase in their monthly bills on average (£87.46). At 13.90%, they are also more worried about mortgage repayments than any other group. 1 in 5 (20.24%) used their overdraft to pay for bills, the highest analysed. Monthly dependent care expenses are highest for this group, and 48.58% more (£154.27) than over 55s (£103.83).
Older people are less likely to struggle in the cost-of-living crisis
4 in 10 (40.55%) of 45-54 year olds have had their mental health affected. 1 in 5 (21.65%) have had to dip into their savings, and have had their monthly bills increase by £81.52 on average – the second highest after 35-44 year olds. Interestingly, one in ten (10.63%) of this age group have relied on government support to pay their bills in the last year.
Those 55 or older have struggled least with the cost-of-living crisis. In fact, only 1 in 4 (25.12%) were affected at all: less than half the amount of 25-34 year olds (60.89%). People older than 55 are least reliant on benefits, with 1 in 5 (20.34%) requiring government assistance. However, over 55s have experienced the smallest pay rises in the last year, at 3.03%, a 5.43% smaller increase than 16-24 year olds (8.46%).
James Andrews, personal financial expert at money.co.uk, said: "With the Government putting figures together to balance the nation's books in the Budget, now is also a good time to take a look at where your personal finances stand.
"While you might not be able to raise taxes to cover costs, taking a look at what you're spending on and how much value you're getting out of it – then adjusting accordingly – is never a bad idea."
Read more:
More than half of 16-34 year olds have felt wellbeing worsen due to most of living crisis