Matt Hancock leaked Whatsapps not 'a matter' for data breach inquiry, says regulator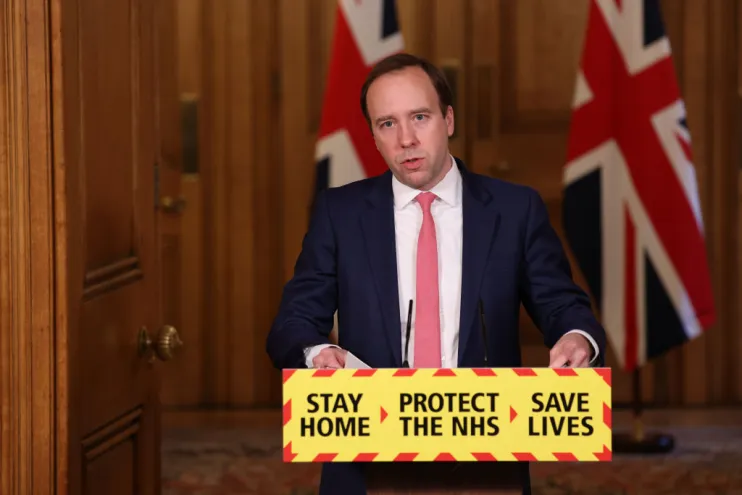 Matt Hancock's leaked Whatsapps about the Covid-19 pandemic are not a subject for a data breach investigation "at this stage", a top regulator has said.
Journalist Isabel Oakeshott, who worked with former health secretary Hancock on his book, Pandemic Diaries, handed over thousands of Whatsapp messages to the Telegraph.
The paper published claims including that Hancock rejected care home test advice and that then-education secretary Gavin Williamson said teachers wanted an "excuse" not to work.
But watchdog the Information Commissioner's Office (ICO) – which monitors data protection regulation compliance, including GDPR – said the disclosures were not a "matter" for them.
A spokesperson said: "At this stage we do not see this as a matter for the ICO but there are questions around the conditions on which departing members of government retain and subsequently use official information which need to be considered by organisations such as the Cabinet Office."
In a statement today, Hancock said: "I am hugely disappointed and sad at the massive betrayal and breach of trust by Isabel Oakeshott."
He added: "There is absolutely no public interest case for this huge breach."
Hancock said his working relationship with Oakeshott was based on "legal confidentiality" and "a process approved by the Cabinet Office" but he said she had "broken that trust".
Oakeshott also claimed the MP had sent her a "menacing" message in advance of the leak – which he refuted, but said he had told her the leak was a "big mistake".
The ICO spokesperson said there were exemptions around journalism and public interest issues.
They said coverage "raise[s] questions about the risks that the use of Whatsapp and other private channels bring, particularly around transparency.
"Last year, the ICO called for a review into the use of private messaging apps within government, and we would reiterate that call today.
"Public officials should be able to show their workings, through proper recording of decisions and the FoI Act, to ensure trust in those decisions is secured and lessons learnt for the future."
Read more:
Matt Hancock leaked Whatsapps not 'a matter' for data breach inquiry, says regulator