London City submits application to raise passenger cap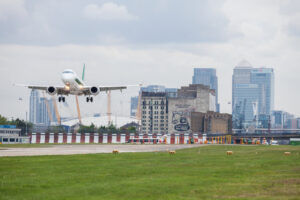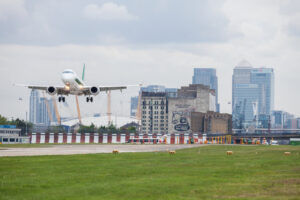 London City airport has submitted an application to be allowed to increase its passenger cap from the current 6.5 million to 9 million per year by 2031.
The plans to increase the passenger limit were first unveiled earlier this year and the east London airport has already held a 10-week public consultation.
The airport stressed that it was not looking to increase its annual number of permitted flights, which will remain at 111,000, and there would be no change to the existing eight-hour night-time curfew.
London City does want to be able to operate for longer on Saturdays. Flights currently stop at 12.30pm on Saturday but the airport is asking for this to be extended to 6.30pm with an extra hour of operations permitted in the summer season.
It is also requesting that it be allowed to operate three extra flights between 6.30am and 6.59am from Monday to Saturday, which would increase the number of services allowed in this period from six to nine.
The airport added that it would "mandate that only cleaner, quieter, new generation aircraft" will be allowed to operate during any extended hours on a Saturday, which would also apply to the additional flights in the first half hour of the day.
London City's CEO Robert Sinclair said: "As we bounce back from the pandemic and demand increases, we need to ensure London City can accommodate the increase in business and leisure passengers forecast over the next decade or so, particularly as East London grows.
"Most importantly, the proposals have been very carefully designed with input from our airlines to ensure that flying from London City becomes more sustainable, with more new generation aircraft, reducing noise impacts and emissions per passenger.
"Our proposals will create more jobs, invest more money into the local community, fund better transport connections and improve sound insulation for local residents."
The airport has submitted the application to the London Borough of Newham, which is expected to hold its own 30-day consultation on the proposals from mid-January 2023.
Read more:
London City submits application to raise passenger cap