Iceland will shut another five stores after closing more than half a dozen already this year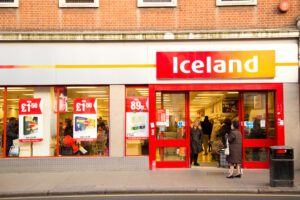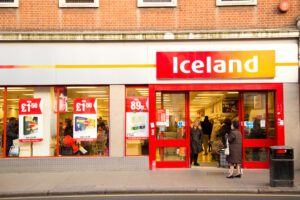 Supermarket giant Iceland is to close even more stores following a string of closures this year.
The frozen foods specialist has already axed 11 shops this year as big brands look to cut costs amid rampant inflation and the cost of living crisis.
Now the budget chain has revealed it was be shutting down a further five stores between now and September, bringing the total closures to 16 in 2023.
Among the latest to be axed is Iceland's Cowdenbeath High Street store in Fife, Scotland, will bring down the shutters for good on Saturday, August 12, according to The Sun.
This will be followed by the retailers site in Llanelli, Wales, on Saturday, September 2.
Then, on Saturday, September 16, Iceland's store in the Market Shopping Centre, Crewe will close.
Also being chopped are the retailer's sites in St David's Place, Swansea, and Grange Road, Birkenhead, which are closing on July 29 and September 16 respectively.
Iceland currently has about 500 stores across the UK.
But as the cost-of-living crisis continues to grip the nation, supermarket executives have been forced to rein on spending.
This year has already seen Iceland shutting shops in Hitchin town centre and Beccles branch in Suffolk, which closed on June 17.
Branches in Bromsgrove, Basingstoke and Rhyl have also closed for good, as well as stores in Newport, Berwick and Hexham.
The supermarket, which has opened 200 stores in the last ten years, says any closures it makes are part of its continual review of its operations.
Richard Walker, executive chairman of Iceland Foods, told MailOnline: 'Across Iceland and The Food Warehouse we have a portfolio of over UK 1,000 stores, and our retail estate has grown by nearly 200 stores over the last ten years.
'We typically open more than 20 new stores each year, creating many new jobs and contributing to the growth of local economies.
'At the same time, we continually review the retail experience offered to our customers and have always made a small number of store closures every year, as local shopping patterns change and shop leases expire.
'The business is currently trading very strongly, achieving record market shares.'
A number of major UK retailers and banks have closed high street branches in swathes so far in 2023. Big-name brands including Marks & Spencer , Boots and New Look have closed stores in 2023.
Several retailers are also set to close branches this month, including Argos and Poundland.
Some branches will be replaced by new stores in different locations while others are set to leave the high street forever.
The news comes as research by the ONS suggests food prices are falling more slowly in the UK than most industrialised economies, mainly due to a reliance on food imports.
The March rate of food price inflation was 21.2 per cent in Germany, versus 19.1 per cent in the UK, 16.9 per cent in France, 13.2 per cent in Italy, 9.7 per cent in Canada, 8.3 per cent in the USA and 8 per cent in Japan.
Iceland store closures this year
Mill Lane, Bromsgrove – closed on February 25
Chineham Shopping Centre in Basingstoke – closed on February 25
White Rose Centre, Rhyl – closed on March 14
South Street, Newport, Isle of Wight – closed on March 25
St Catherine's Place, Bedminster, Bristol – closed on March 25
Deiniol Centre, Bangor – closed on March 27
Newport, South Wales – closed on April 22
Marygate, Berwick- closed on April 22
Flint, Wales – closed on May 27
Hitchin, North Hertfordshire – closed on June 10
Beccles, Suffolk – closed on June 17
Swansea, Wales – closing on July 29
Cowdenbeath, Fife – closing August 12
Llanelli, South Wales – closing September 2
Crewe, Cheshire – closing September 16
Birkenhead, Merseyside – closing September 26
Read more:
Iceland will shut another five stores after closing more than half a dozen already this year