Hybrid working boom drives Regus-owner IWG to record revenue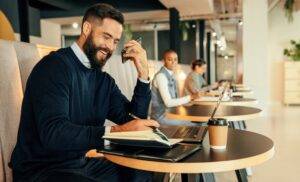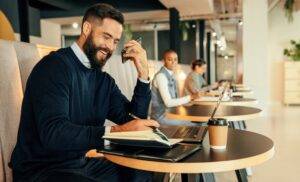 Booming demand for hybrid working saw workspace provider IWG, which owns Regus, net a record £1.7bn in system-wide revenue in the first half, up 16 per cent year-on-year.
Adjusted EBIDTA also jumped nearly 48 per cent year-on-year to £198m, as the flexi-working specialist benefited from a global trend towards hybrid business models.
The firm has been accelerating its "capital light growth strategy," which sees it partner with commercial property owners to rent out buildings and said the surge in demand had resulted in it signing almost as many agreements in the six months to June as in the entirety of 2022.
Mark Dixon, Chief Executive of IWG, said "we continue to grow as expected, producing a record period for IWG with our highest ever revenue in our over 30-year history… We have done this through a combination of higher demand for flexible work products [and] improved pricing and cost discipline."
IWG has penned 400 new deals since January, which includes a recent investment in 33 new private offices in the Portomaso business tower in Malta, taking its global network to 3,398.
Dixon added in a statement to markets this morning: "We continue to be well placed to deliver further revenue, profitable growth and reducing leverage as more companies permanently embrace hybrid working as their preferred model with IWG set to be the biggest beneficiary."
Despite netting record revenues and strong demand, IWG maintained a "cautiously optimistic" outlook for the year ahead, citing FX headwinds such as volatility in Sterling and a "challenging economic and competitive environment" as a result of inflation.
That being said IWG's chief maintained that the first six months had been a "continuation of the 'Big Bang' we started seeing in 2022, when the continuing impact of the Covid-19 pandemic finally led to the lift-off of the hybrid model that some of us have been anticipating for many years."
Separately, home working trends have slowed slightly this year, with online meeting platform Zoom yesterday announcing it had mandated workers to come back into the office on the back of falling net profits.
Read more:
Hybrid working boom drives Regus-owner IWG to record revenue