Government ministers set to take role in trade disputes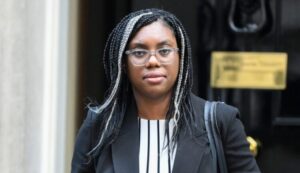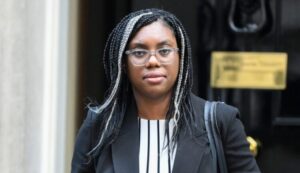 Ministers will take greater powers in tackling unfair trade practices, reducing the role of an independent body set up after Brexit to adjudicate disputes.
In a move welcomed by industry, Kemi Badenoch, the business and trade secretary, announced changes to the way in which Britain investigates unfair practices.
The Trade Remedies Authority was established in 2021 after Britain's departure from the European Union to help to protect businesses from unfair international competition and unforeseen surges in imports.
The changes would give the government powers to decide the outcome of the authority's investigations.
Announcing the proposals, Badenoch said they would maintain the "TRA's expert independent analytical and investigative role, while also giving ministers greater power to look at wider public interest considerations". She said it would deliver the "flexibility to make decisions that balance the interests of UK producers, importers and consumers" and would allow ministers "to apply an alternative remedy from that recommended by the TRA".
The government has responsibility for setting trade remedies policy, within international rules established by the World Trade Organisation.
Gareth Stace, director-general of UK Steel, the trade association, said the reforms were "hugely significant for UK industry, making the UK's trade remedies regime more balanced, flexible and truly allowing for decisions to be made in the best economic and public interest of the UK".
Separately, the European Commission was said to be on the verge of releasing details of green industrial subsidies and tax breaks in response to the $369 billion of subsidies envisaged by President Biden's Inflation Reduction Act in the United States.
Read more:
Government ministers set to take role in trade disputes