FTSE 100 hits record high as recession fears fade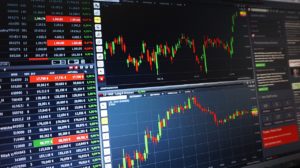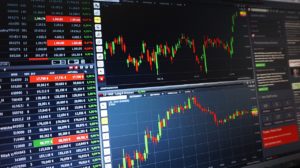 The FTSE 100 reached a fresh record high in early trade this morning as the blue-chip index's export-heavy members were buoyed by sharp overnight gains on Wall Street.
The index — more than two-thirds of whose constituents earn the majority of their revenues in overseas markets — rose 0.8 per cent to an all-time intra-day high of 7,925.02, surpassing the previous peak of 7,906.58 hit just last week.
That record had stood for almost five years, since May 2018, as long-suffering investors in the UK's heavyweight stocks will know all too well.
BP again led the charge, with the oil giant's shares up another 3.2 per cent, or 16.7p, to 533p, as yesterday's report of record $27.7 billion profits outweighed any concerns over the potential political fallout of a retreat from its industry-leading climate goals.
The midcap FTSE 250 index, which is more UK-focused, rose 0.9 per cent to consolidate its position above 20,000 points for the first time since August last year.
The mood carried across into Europe, where all sectors were ticking higher as the STOXX Europe 600 reached its highest level since April 2022: again oil and gas was the driver, with bumper results from France's Total and Norway's Equinor.
The wave of optimism followed comments last night from Jerome Powell, the boss of America's central bank, which were interpreted as being less hawkish over future interest rate rises than had been expected.
Asked several times whether the surprising addition of 517,000 new jobs to the US payroll in January would force the Fed to push its benchmark interest rate higher than the anticipated 5 per cent to 5.25 per cent range, he demurred.
Yung-Yu Ma, chief investment strategist at BMO Wealth Management, said: "The market is in a bit of a more comfortable place after chairman Powell's comments."
Fears that the UK is on the brink of a recession also abated slightly today, with research by the National Institute of Economic and Social Research suggesting the economy may swerve two back-to-back quarters of contraction and post 0.2 per cent growth this year.
It is a considerably more optimistic outlook than that offered by the Bank of England last week, which predicted a shallower but still protracted recession, and the gloomy forecast from the International Monetary Fund (IMF), which said Britain would be the only leading economy to suffer a contraction this year.
The pound recovered from a week-long retreat which yesterday saw it dip below $1.20 to trade up around 0.4 per cent against the dollar, at $1.21, and a shade higher against the euro at just shy of €1.13.
Susannah Streeter, senior investment and markets analyst Hargreaves Lansdown, said: "GDP data has already surprised on the upside and consumers and companies have largely been more resilient than expected. However, for millions of lower income households, the chill on their finances will be very real in the months to come, even if the economy escapes a technical recession."
Read more:
FTSE 100 hits record high as recession fears fade