Extended life for two UK nuclear power stations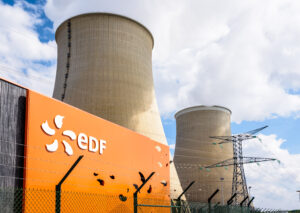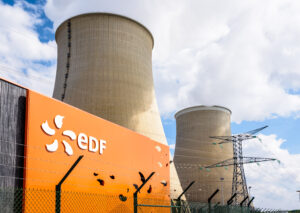 Energy giant EDF has announced plans to extend the lives of two of the UK's five remaining nuclear power stations.
Heysham 1 and Hartlepool had been due to close in March next year, but they will now be kept open until early 2026.
The company says the move will support energy security, reduce demand for imported gas, and reduce carbon emissions.
About 1,400 people work at the two sites, with hundreds more in the supply chain.
The government welcomed the news, with Secretary of State Grant Shapps saying Russia's invasion of Ukraine demonstrated the "vital importance" of bolstering energy security.
Heysham 1 and Hartlepool began operating in 1983. Each has two Advanced Gas Cooled reactors, which were originally scheduled for closure in 2014. Two previous lifetime extensions had taken the closure date to March 2024.
The two power stations currently account for about 5% of the country's electricity.
The announcement comes at a time when the country's energy security has been coming under intense scrutiny.
The bulk of our electricity is generated from gas. Last year, the conflict in Ukraine led to a sudden spike in gas prices – which also led to a steep increase in electricity bills.
Renewable generation, from wind and solar power for example, has been growing rapidly in recent years. But the amount available to the grid can vary according to the time of day and the weather.
Supporters of nuclear generation argue that it provides baseload power – in other words, a predictable and stable supply – although other sources are needed to react quickly to spikes in demand.
To prevent potential blackouts this winter, five ageing coal plants have been kept on standby by National Grid.
Earlier this week two of them were ordered to start generating power, as a combination of high demand and limited supplies led to concerns about possible shortages.
A new scheme under which consumers are paid to reduce consumption at peak times has also been tried out recently.
EDF said the decision to keep Heysham 1 and Hartlepool open had been taken following a "rigorous review" of the technical and commercial cases for keeping them open.
It pointed to inspections of the reactor cores last year which "increased confidence that the stations can generate for longer and continue to meet stringent regulatory standards".
The company has, however, closed three other nuclear power stations over the past 18 months.
Under current plans, even with the extensions agreed today, the country's entire fleet of AGR reactors is due to close by 2028.
Sizewell B, a reactor built to a different design, is expected to remain open until 2035.
The government is committed to building a new generation of nuclear power stations. But only one – Hinkley Point C – is currently under construction.
The new £25bn plant, which has been beset by rising costs and delays, is not expected to open before June 2027.
An expert group that includes some vocal opponents of nuclear power, the International Nuclear Risk Assessment Group, said in 2021 – in a report looking at ageing nuclear power plants – that extensions inevitably increase the risk of accidents, including the release of radioactive substances in to the environment.
Heysham 1 and Hartlepool began generating power in the 1980s.