Energy Bill Relief Scheme going 'off a cliff' with tens of thousands of SMEs to go under in 2023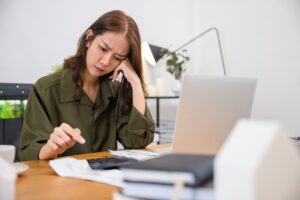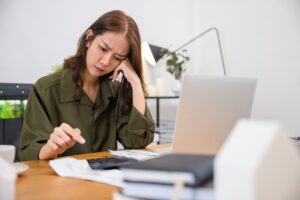 With already nearly 30,000 SMEs forecast to go bust in 2023, according to Opus Business Advisory Group, that figure is set to soar as the Energy Bill Relief Scheme is set to cease after just 6 months, at the end of March 2023.
The Prism Barometer White Paper, 'Blending For Survival As Energy Crisis Continues' discusses the increasing pressures on British SMEs and their battle for survival.
The lifeline, the Energy Bill Relief scheme for Businesses, was to cut energy bills by more than a half this winter –matching the Energy Price Guarantee for homes – expected to be at £211 per MWh for electricity and £75 per MWh for gas. It is thought about 70 percent of businesses are on fixed contracts and 25 per cent on variable.
But now that rug has been taken from beneath SME's feet.
On top of high energy costs – SMEs are combating increasing interest rates, reductions in liquidity and supply chain disruptions.
"There is a real risk that the 2009 [insolvency] figure could be matched and even far exceeded in 2023, with up to 30,000 insolvencies occurring," according to Nick Hood, SeniorAdvisor, Opus Business Advisory Group.
Insolvencies are now running 30% higher than before COVID laid waste to much of the UK economy, according to Hood.In Q2 2019, there were 4,321 company failures.
"The biggest fiscal challenge facing SMEs trying to ride out the storm comes from government policy as they cope with the prospect of sharp falls in public expenditure as the Treasury battles to fund the tax cuts announced by the new Downing Street regime," Mr. Hood says, quoted exclusively in the Prism Whitepaper.
But with inflation running at a 40-year high, the need to drive revenue growth during intense price inflation continues," he says.
The significant rise in labour costs is seeing a greater use of overdrafts by SMEs.
At the end of last year, SMEs were borrowing more than they had before the pandemic.
The IMF'swarning of higher recession risk and darker global outlook for 2023 means SMEs could face difficulty accessing capital to invest in new products and services or struggle to keep up with changes in technology that could aid their survival.
Some are also turning to asset-based finance or seeking funds via peer-to-peer platforms and crowdfunding as they struggle with cash flow and the cost of doing business continues to bite.
Of the companies who have secured finance so far in 2022, a whopping 81% say they plan to use it to manage cash flow, according to the SME Finance Monitor Q4 2021, (March 2022). BVA BDRC.
According to PRISM's online research of 2,000 companies, over 70% of SMEs now view digitalisation as a key requirement for survival. Nearly 60% of SMEs say that lowering their operational costs by blending digital with all communication channels is a top priority for their business.
However, only 37% of organisations are finding success with digital transformation, according to research by Conga.
Read more:
Energy Bill Relief Scheme going 'off a cliff' with tens of thousands of SMEs to go under in 2023