Dating cons and dodgy apps among most common scams, says UK watchdog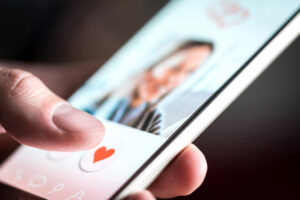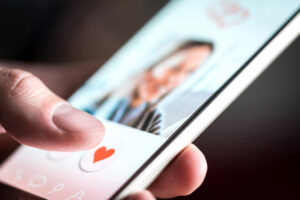 Dating cons known as "pig butchering", fake missing person appeals and dodgy apps are among the most widely used and convincing scams in circulation this year, according to Britain's leading consumer watchdog.
Pig butchering – so-called by fraudsters because they "fatten up" the victim by forming a romantic connection before executing the investment part of the scam – has been flagged by Which? magazine as one of the most pernicious scams.
The scammer and victim typically meet on a dating site and when the victim is sufficiently groomed, the scammer claims they have been having success investing – typically in property or cryptocurrency – and they offer to invest some of the victim's money.
Which? has urged potential victims to look out for signs of "lovebombing", attempts to move on to a private messaging platform, reluctance to meet in person and requests for money or a concerted effort to get the person to 'invest'.
Lisa Barber, the computing editor of Which?, said: "It's appalling that 2023 has seen scammers continuing to thrive, as a new wave of convincing scams bombards consumers from every direction. The sad theme of all these scams is that tech platforms – whether social media, app stores or payment services – don't always keep you safe."
She added: "Responsibility should not fall solely on the shoulders of consumers. Tech platforms and the government need to up their game and better prevent scammers reaching potential victims."
There has been a spate of viral fake posts in community pages worldwide about missing children or elderly people as well as malicious apps sneaking past screening processes and appearing in app stores, Which? added.
With missing people, Which?'s researchers found near-identical posts in community pages all over the world, simply with the location changed. One appeal, found with a quick Facebook search for "Robert Spall dementia" will reveal the same post in pages for California, the US and Bogotá, Colombia.
Last year, the online security firm Praedo discovered a so-called security app on Google Play. Calling itself 2FA Authenticator, it stole users' banking information and had been installed more than 10,000 times before it was discovered.
In 2022, Facebook's parent company, Meta, found 400 Android and iOS apps stealing users' Facebook login details.
Another scam in circulation has become known as the PayPaul scam, Which? warns.
This scam starts with people getting a "money request" from a genuine PayPal email address – service@paypal.com. While this may seem above board, scammers are exploiting PayPal's service to send out fake payment requests, often for high-value items, or posing as HMRC to demand "overdue" tax payments.
The government recently published its three-year strategy to tackle fraud in the UK, which represents two in five of all reported crime incidents and is easily the most reported of any crime.
Read more:
Dating cons and dodgy apps among most common scams, says UK watchdog