Confidence rises with signs of business activity increasing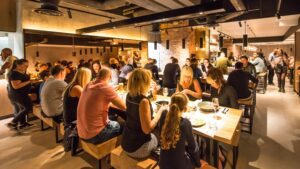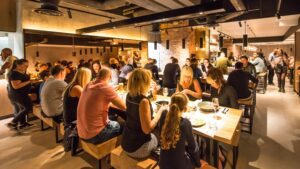 Business confidence in Britain is rising, the latest economic surveys suggest.
With expectations of future activity picking up sharply from a record low in October in the wake of the ill-fated Truss/Kwarteng administration and its much-criticised mini-budget, a survey by Accenture and S&P Global, the corporate advisers, has found that business confidence is at its highest level since the Russian invasion of Ukraine 12 months ago.
The survey has found that a positive 43 per cent net balance of manufacturing and services sector companies expect activity to increase over the next 12 months. That is nearly double the level of the optimism in a similar survey of their eurozone peers. Hospitality firms have registered positive sentiment for the first time in a year.
The survey reports fewer British companies predicting an increase in their output prices. The easing of price pressures and an improved demand outlook indicate that companies are hopeful of boosting their profits over the next 12 months. Businesses also signal greater optimism towards hiring. However, predictions for capital expenditure and research and development plans are less encouraging.
A separate survey from BDO, the accounting group, tells a similar story of optimism on output and employment prospects, but it warns of continuing fears of heightened inflation and the drag that imposes on the economy. In BDO's indices, a mark above 95 indicates economic expansion; one below 95 suggests a contraction. The output figure is at its sharpest monthly rate since January 2022, up 3.18 points at 94.10, while the "optimism" index has risen by 5.48 points to 97.36. Its employment index has been in decline over the winter but it has pepped up marginally to stand at 110.18.
Read more:
Confidence rises with signs of business activity increasing