Business confidence at lowest in 21 months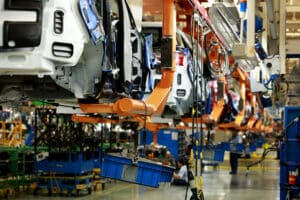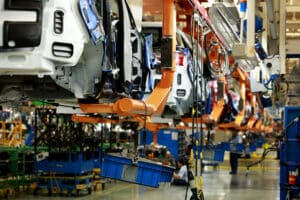 Two new surveys have recorded sharp falls in business confidence as the uncertain economic outlook causes companies to become more pessimistic.
The latest Lloyds Bank Business Barometer found that confidence among businesses fell by 5 points to 10 per cent in November, the weakest since February 2021, and economic optimism also declined, with the net balance in negative figures for the first time since January 2021.
The survey of 1,200 companies, carried out prior to the chancellor's autumn statement, showed business facing a deteriorating economic picture with the UK set to fall into recession.
Of businesses surveyed, 37 per cent, down from 41 per cent, said they were more optimistic about the economy with 40 per cent, up from 39 per cent, stating a more pessimistic view, resulting in a net balance of -3 per cent. compared to +2 per cent in October.
The number of companies expecting stronger trading prospects also fell, from 46 per cent in October to 43 per cent in November, while an unchanged 19 per cent anticipate weaker prospects. Hiring intentions dropped to an 18-month low with 38 per cent, down 4 points, expecting higher staffing levels and 24 per cent, up 3 points, anticipating a lower headcount. These changes show a net decline of 7 points to 14 per cent, signalling slower employment growth ahead.
Hann-Ju Ho, senior economist at Lloyds Bank Commercial Banking, said: "Given the recent political and economic landscape, it comes as little surprise that economic optimism and business confidence have fallen this month. Pay growth expectations remain high by historical standards, which could signal ongoing difficulties ahead for businesses to fill vacancies.
"Looking ahead, it will be interesting to see if the clearer policy picture provided by the autumn statement will lead to business confidence moving in a more positive direction as we go into 2023."
Separately, the latest CBI survey found that business optimism deteriorated for a third quarter across the service sector, with a sharp decline in business and professional services where sentiment fell at its fastest since May 2020.
The CBI Service Sector Survey, based on responses from 297 companies, found business volumes were mixed, with unchanged volumes in business and professional services, while consumer services saw a further fall. Sentiment about the general business situation fell 55 per cent.
Charlotte Dendy, CBI head of economic surveys, said: "Strong cost and price pressures are continuing to hurt services firms, damaging optimism and investment intentions and hitting profitability."
Read more:
Business confidence at lowest in 21 months