Britishvolt's Australian white-knight yet to make final payment in deal to rescue battery firm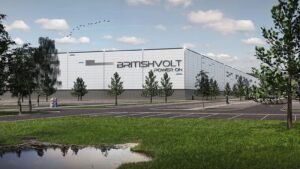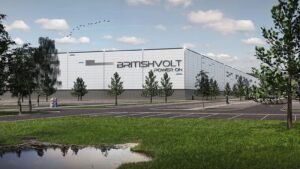 The Australian company that rode to the rescue of the failed car battery firm Britishvolt earlier this year has failed to make the final payment in its purchase of the company, throwing the future of the deal into doubt.
Britishvolt's administrators, EY, said the buyer, Recharge Industries, bought the business and assets for £8.57m in a deal finalised in February but had yet to make the final payment, due on 5 April.
"The final instalment remains unpaid and overdue. As a result, the buyer is in default of the business sale agreement," EY said in a progress report.
However, Scale Facilitation, the Manhattan-based parent company of Recharge, denied that it had defaulted on the deal. The company, which is run by the Australian entrepreneur David Collard, told ITV, which first reported the story: "We dispute we are in default."
Scale said: "The timing of the final instalment to the administrator is linked to a funding facility, which when closed will also cover the cost of the land acquisition and provide additional working capital for the project. The financier is in direct contact with the counterparties, and we anticipate closing in August following a period of significant due diligence."
EY said the joint administrators were using "the protections and guarantees afforded in connection with the business sale agreement to pursue the outstanding amounts due" from Scale, raising hopes the deal could still go through.
Britishvolt had planned to build a £3.8bn gigafactory in northern England to supply the next generation of UK-built electric vehicles, backed by £100m in conditional funding from the UK government. However, it collapsed into administration in late January after running out of cash.
Recharge's rescue deal revived hopes that the factory, key to Britain's ambition to become a major player in electric vehicles, could still be built.
Like Britishvolt, Recharge is a startup with little experience of battery manufacturing.
In June, Scale Facilitation's Australian offices were raided by police over allegations of tax fraud. The company said in a media statement at the time: "We have and will continue to fully cooperate with the Australian Taxation Office and now the Australian federal police. We deny any wrongdoing and will continue working with our legal and other advisers to defend any matters arising from these discussions."
Britishvolt was once valued at close to £800m but after its collapse is worth a tiny fraction of that sum. In December 2020, when the British prime minister, Rishi Sunak, was chancellor, he tweeted support for Britishvolt's site, claiming it would bring 8,000 jobs to the region.
Read more:
Britishvolt's Australian white-knight yet to make final payment in deal to rescue battery firm