British solar innovator Naked Energy opens £30m funding round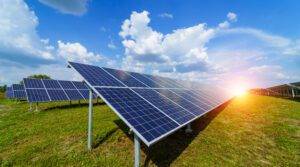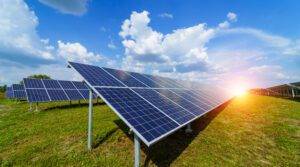 British renewable heat scale-up Naked Energy announces its latest funding round targeting £30M.
The Series B round builds on recent high-profile investments from Barclays, Nesta and ELM Companies. The funding will enable Naked Energy to continue its international expansion, scale the production of its award-winning solar heat technology and deliver on its record sales pipeline.
As global demand for green energy accelerates, Naked Energy has developed innovative technology to tackle one of the biggest net zero challenges – the decarbonisation of heat.
Heating and cooling make up more than half the world's energy consumption – and around 90% of that energy is currently generated from fossil fuels. The International Energy Agency predicts solar heat systems will be used in 30% of buildings globally by 2050.
With several major installations underway across the UK, Europe and the US – including an iconic London institution, projects with the IHG Hotels & Resorts, and other major hotel groups – Naked Energy's cutting-edge Virtu technology is set to play a leading role in the IEA's forecasted market expansion.
Naked Energy's VirtuPVT collector combines high efficiency solar photovoltaic (PV) and solar heat technology generating electricity and heat up to 75°C from a single collector. The VirtuHOT collector generates solar heat up to 120°C and has received the gold standard TÜV Rheinland certification.
Both technologies are proven to be 4 times more impactful at offsetting CO2 emissions as well as providing greater financial returns when compared to traditional photovoltaic solar panels. Their unique modular design makes them the world's highest energy density solar technology.
The Virtu product range is an ideal solution for businesses juggling high heat demand, limited roof space, and challenging ESG targets while seeking cost control and energy independence.
With further manufacturing hubs under development and a growing list of distribution and delivery partners across North America, Europe and the UK, Naked Energy now calls for impact-focused investors to back the company as it enters an important period of growth.
The business has engaged the Energy & Power team at Piper Sandler Ltd. to lead the fundraising process.
Christophe Williams, CEO and co-founder of Naked Energy says: "This is a pivotal phase of Naked Energy's journey and the wider movement to decarbonise heat.
"We are committed more than ever to moving businesses and communities off natural gas as demand for renewable energy continues to skyrocket. As governments around the world roll out new green investment strategies, the direction of travel could not be clearer.
"It's a very exciting time to be in renewable heat and we're looking for the right investors who share our sense of urgency as we scale our operations to decarbonise heat on a global scale and change energy for good."
Read more:
British solar innovator Naked Energy opens £30m funding round