Britain's drivers demand 'three factors' from new Budget amid anti-motorist purge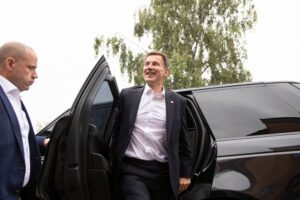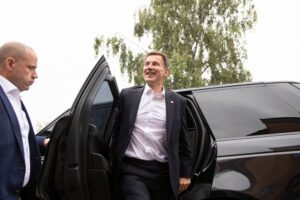 Motoring experts have called on the Government to include vital information in the upcoming Autumn Budget to help hard-pressed drivers.
The Chancellor of the Exchequer Jeremy Hunt announced last month that the Autumn Statement would take place on November 22.
Many are expecting the Chancellor to unveil measures for first-time buyers, as well as tax cuts as the Government aims to help Britons with the cost of living crisis.
However, others will be wanting Hunt to clarify how drivers will be helped following the Government's pledges to scrap anti-motorist laws.
Paul Holland, managing director for UK/ANZ Fleet, FLEETCOR, said the new budget would be a "transitional phase" for drivers and fleets across the UK.
He added that net zero had "slipped down the agenda" for Rishi Sunak and the Government, potentially dampening the mainstream rollout of electric vehicles.
While Rishi Sunak was optimistic about the future of electric car sales, he said more time was needed to lower costs for motorists before switching.
Paul Holland said: "Even if the Government has momentarily stalled in its drive towards an electric future, fleets themselves and road users in general have powerful incentives to switch away from fossil fuels.
"This is why we're still seeing an increase in electric vehicle usage even after the grants for EVs have ceased.
"There are three factors driving the use of EVs, even when the Government is moving away from incentivising them: price, sustainability and flexibility."
The expert highlighted how fuel prices needed to come down for all motorists to be able to continue driving comfortably, saying that the Government could be doing more to bring prices down.
Currently, the average price for a litre of petrol at the pumps is 155.49p, while diesel prices are almost 7p more expensive at 162.19p.
Prices for both petrol and diesel are cheaper at supermarkets as experts often urge drivers to check where they can fuel up for as cheap as possible.
The UK is on target to hit 100,000 chargers by 2025, although there are some fears over whether the Government is still planning on meeting its original target of 300,000 chargers by the end of the decade.
Some are even suggesting that the Government could bring back a form of incentive system to help motorists switch to cleaner vehicles.
Paul Holland concluded, saying: "While we await further details and the true impact of the Prime Minister's delay to 2035 and net zero strategies, as well as what will be included in the Autumn statement, we know truly that it will not impact the progress made by all stakeholders as we all work towards sustainable mobility."
Read more:
Britain's drivers demand 'three factors' from new Budget amid anti-motorist purge