Britain loses 6,000 retail outlets in five years as shops close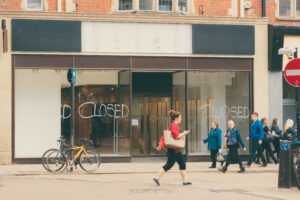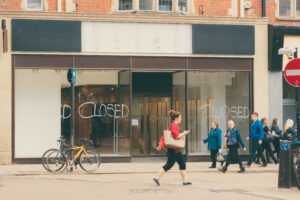 Britain has lost 6,000 storefronts in five years, new figures show, with financial pressures forcing shop owners to close their stores and leave cities with undesirable "gap-toothed high streets".
Covid, the cost of living crisis and "crippling" business rates are causing businesses to desert retail spaces, and local councils must come up with a "cohesive plan" to invigorate shopping areas, the British Retail Consortium (BRC) warned.
The overall vacancy rate increased to 13.9% across Britain in the second quarter of this year, a 0.1 percentage point drop on the first quarter but 0.1 points up on the same period last year, according to the BRC's Local Data Company (LDC) vacancy monitor.
Shopping centre vacancies remain unchanged from the first quarter at 17.8%, but high street vacancies increased 0.1% to 13.9%.
Greater London, the south-east and the east of England maintained the lowest vacancy rates, with London improving over the last quarter due to new flagship stores as well as a rise in office workers and tourists.
The highest vacancy rates were in the north-east and the Midlands, followed by Wales and Scotland.
The BRC chief executive, Helen Dickinson, said: "The past five years saw Britain lose 6,000 retail outlets, with crippling business rates and the impact of the Covid lockdowns a key part of decisions to close stores and think twice about new openings.
"To inject more vibrancy into high streets and town centres, and prevent further store closures, government should review the broken business rates system.
"Currently, there's an additional £400m going on retailers' bills next April, which will put a brake on the vital investment that our towns and cities so desperately need.
"The government announcement earlier in the week about making changes of use to vacant units easier is welcome but it's important local councils have a cohesive plan, and don't leave gap-toothed high streets that are no longer a customer destination and risk becoming inviable. Government should go one step further and freeze rates bills next year."
Lucy Stainton, commercial director at the LDC, said: "Across all location types, vacancy has reached critical levels, highlighting an ever-increasing need to redevelop units to breathe life back into retail destinations.
"With the continuing trend in mind, we do not foresee any improvements to vacancy rates in future. However, given that the latest rises in vacancy have not been particularly significant, we anticipate that any increases in the near future will be gradual."
Read more:
Britain loses 6,000 retail outlets in five years as shops close