Benefits of Using Embedded Lending Platforms for Small Businesses: Spotlight on ChargeAfter's Unique B2B Financing Solution
In today's digitally charged marketplace, FinTech solutions are revolutionizing how businesses operate and cater to their clientele. One such groundbreaking advancement is embedded financing. Companies like ChargeAfter have pioneered platforms that allow businesses, particularly retailers, to offer an enhanced purchasing experience through seamless financing options. This article will delve into the advantages of using ChargeAfter's embedded lending platform for B2B financing and its multi-lender network.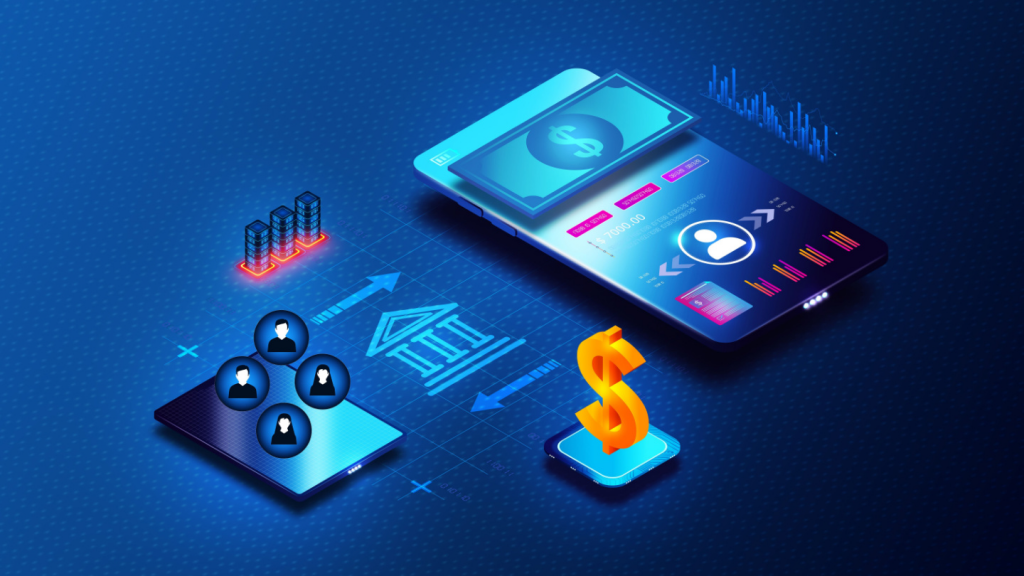 A Closer Look at Embedded Lending with ChargeAfter
We refer to the seamless integration of financing solutions within business operations when discussing embedded lending. ChargeAfter, with its white label POS system, has managed to masterfully integrate embedded financing, making it a game-changer in the realm of POS lending. Their platform stands out, especially when we dive into the untapped potential of B2B financing.
Financial Inclusivity and Accessibility with ChargeAfter
Traditionally, retailers faced hurdles in offering financing to their business clients. A significant bottleneck was the need for more willing lenders to underwrite such transactions. Enter ChargeAfter's embedded lending network. Their platform ensures that retailers can provide B2B financing right at the point of sale, paving the way for omnichannel lending. This democratizes access to credit and opens doors for small businesses to tap into previously inaccessible markets.
Speed, Efficiency, and the BNPL White Label Revolution
One of ChargeAfter's platform's standout features is its buy now pay later (BNPL) white label solution. This POS financing mechanism enhances speed and efficiency by streamlining approval processes and facilitating real-time decisions. By sidestepping the bureaucratic quagmire associated with traditional banks, retailers can offer in-store finance without any hitches, making the shopping experience smoother for business clients.
Enhanced Customer Experience through Omnichannel Financing
The beauty of ChargeAfter's platform is its adaptability. Whether it's ecommerce financing or in-store financing, the embedded finance platform provides consistent, seamless financing solutions. This adaptability ensures businesses offer a unified customer experience, regardless of channel.
Cost-Effective Embedded Finance Solutions
With the integration of embedded finance solutions like those of ChargeAfter, businesses can significantly cut down on operational and administrative costs. The automation accompanying such platforms minimizes errors and offers the potential for lower interest rates, making B2B financing more affordable and efficient.
Flexibility, Scalability, and the Future of Embedded Lending
Customizable loan terms, scalable solutions that grow with a business, and integration capabilities with other digital tools make ChargeAfter's platform a futuristic solution. As companies continue to evolve, so will the need for advanced embedded lending platforms that offer flexibility and robustness.
Data Security, Compliance, and ChargeAfter's Promise
ChargeAfter prioritizes advanced encryption and stringent data protection measures in the age of data breaches. Their platform adheres to local and international financial regulations and ensures that businesses and their clients can transact with peace of mind, knowing that their data is secure.
Conclusion: The Trajectory of Embedded Lending Platforms
ChargeAfter's embedded lending platform is more than just a tool; it indicates where the future of business financing is headed. As embedded finance platforms become more integrated into our shopping experiences, both online and offline, it's clear that the end is one where seamless, efficient, and inclusive financing options will be the norm.
Call to Action
For businesses, especially retailers looking to offer their clients an unmatched shopping experience, delving into embedded finance solutions, especially those like ChargeAfter, is no longer a luxury but a necessity. Stay ahead of the curve, embrace the future of financing, and provide your business clientele with the financing solutions they deserve.
With a unique blend of embedded lending network, omnichannel financing, and a white label BNPL solution, ChargeAfter sets the gold standard for embedded finance platforms in today's market.