Amazon, Glassdoor and Trustpilot unite to fight fake reviews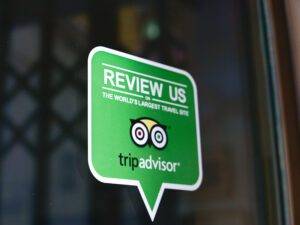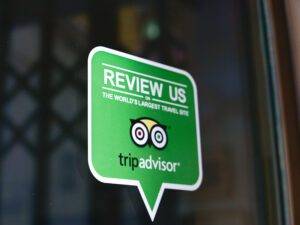 Major online firms including Amazon, Booking.com, Expedia and Tripadvisor have united to fight fake reviews.
The group, which also includes workplace review site Glassdoor and review platform Trustpilot, will share information on deterring fraudsters.
It follows concern that chatbot-like AI systems are being used to write bogus online reviews for profit.
Fake reviews can damage a company's reputation and lead consumers to buy poor-value products and services.
A recent government report found that bogus reviews of products alone could cost UK consumers around £312m each year.
Up to 15% of all reviews on e-commerce platforms in three common product categories – including consumer electronics, home and kitchen, and sports and outdoors – were probably fake, it said.
The government plans to use the new Digital Markets, Competition and Consumer Bill currently going through parliament to combat buying, selling or hosting fake reviews.
In the US the Federal Trade Commission is proposing similar action.
It comes as the increasing power of AI raises the prospect of an arms race between the fake review fraudsters and retailers.
Some members of the new group, which calls itself the Coalition for Trusted Reviews, are already using AI to help detect fake reviews, but AI could also make it cheaper, and quicker to write large numbers of convincing bogus reviews.
The cross-sector group will fight the fraudsters by:
agreeing industry-wide standards on what constitutes a fake review
sharing best practice on hosting and moderating online reviews
sharing intelligence on companies selling fake reviews and businesses trying to use them to improve their reputations.
Announcing the new group, Amazon vice president Dharmesh Mehta said the fraudsters were a global problem affecting many industries.
"Through greater collaboration and sharing across industries, including information on fraudsters' tactics and how they operate, we can more effectively shut down fraudulent review activity, deter other bad actors from attempting to game our systems, and protect more consumers," he said.
Travel booking site Tripadvisor identified 1.3 million fake reviews on its platform in 2022.
Becky Foley, a vice president for the platform, said fake review writers "often operate outside of jurisdictions with a legal framework to shut down fraudulent activity, making robust cooperation even more important".
Read more:
Amazon, Glassdoor and Trustpilot unite to fight fake reviews